Alinea is the most expensive restaurant in Chicago with a price of approximately $355 per person for an unforgettable dinner. It is a prestigious Chicago establishment and has been named the best restaurant in the world by Elite Traveler. Alinea offers unique modernist cuisine and boasts a 3-Star Michelin rating.
Do you love food and dream of experiencing the best cuisine that Chicago has to offer? Are you wondering which restaurants in the Windy City are considered the cream of the crop when it comes to fine dining, no matter how expensive they might be?
If so, then you've come to the right place! In this blog post, we will explore some of the most expensive (and delicious) restaurants in Chicago.
We understand that sometimes you want to treat yourself or someone special in your life to an unforgettable meal, without worrying about the cost.
That's why we have gathered a list of these top-notch eateries for you to savor every bite and create lasting memories.
So keep reading as we unveil our picks for Chicago's finest dining establishments!
10 Most Expensive Restaurants in Chicago
1. Alinea
Alinea is a top-notch restaurant in Chicago, known for its innovative approach to modernist cuisine. With numerous awards under its belt, this dining spot has been recognized as the Best Restaurant in the World by Elite Traveler and the Best Restaurant in North America by The World's 50 Best Restaurants.
Its impressive Michelin 3-Star rating places it among the elite few restaurants in the United States. A visit to Alinea offers guests a unique and immersive experience through their various dining options such as The Alinea Kitchen Table, The Gallery, and The Salon.
Expect to spend around $355 per person at this extraordinary culinary destination, where every dish served is carefully crafted using fresh and high-quality ingredients. Don't miss out on trying Alinea's famous Poultry Pot Pie during your visit!
2. LH Rooftop
LH Rooftop is a stylish, multi-level rooftop bar located atop the luxurious Hilton Hotel LondonHouse Chicago. Situated near the Michigan Avenue bridge and the Chicago River, this stunning spot offers breathtaking panoramic views of the city skyline and Lake Michigan.
The venue features an indoor lounge called LH on 21, as well as a spacious terrace on the 22nd floor known as LH on 22. This popular destination attracts visitors looking for afternoon tea, weekend brunches, or just to unwind with delicious cocktails after work.
With comfortable seating options and modern furnishings, LH Rooftop provides guests with a vibrant atmosphere where they can enjoy a fine selection of signature drinks, crafted beer, wine, and an all-day food menu that includes American tapas and mouth-watering burgers.
To complete your unforgettable rooftop experience at this must-visit location in Chicago, remember to make reservations ahead of time as it tends to get busy! Prices average around $200 per person for a memorable dining experience at LH Rooftop.
3. El Ideas
El Ideas is a one-of-a-kind dining experience situated in Chicago, offering patrons an intimate atmosphere with exceptional cuisine. This Michelin-starred restaurant feels like an underground dinner party hosted by a talented team of chefs led by Chef Phillip Foss.
Priced at around $195 per person, the extended tasting menu showcases innovative dishes that challenge traditional boundaries and delight the senses.
The BYOB policy at El Ideas enhances its close-knit ambiance, encouraging guests to linger over their meals as they share in this unique culinary adventure.
Some standout dishes include croquettes filled with Caesar dressing and oil-poached salmon served creatively atop bagel purée.
With its focus on providing an interactive and thought-provoking dining experience, El Ideas is sure to leave a lasting impression on everyone who visits. Make sure not to miss out on this extraordinary culinary gem during your time in Chicago!
4. Cherry Circle Room
The Cherry Circle Room is a James Beard Award-winning restaurant located within the historic Chicago Athletic Association hotel. This elegant dining spot offers patrons an exceptional culinary journey inspired by original CAA menus dating back to the 1890s.
Each dish served at Cherry Circle Room is a creative take on familiar regional classics, prepared using only the freshest seasonal ingredients. The average cost for an unforgettable meal here is around $180 per person.
Featuring a cozy atmosphere and fine white linens, this refined establishment presents guests with exquisite service in an upscale setting that includes a timeless bar area and intimate lounge spaces.
The wine list highlights French and American wines, while the cocktail program focuses on American and Scotch whiskey offerings. Visit Cherry Circle Room for remarkable cuisine, impeccable service, and unparalleled ambiance in one of Chicago's most iconic restaurants!
5. Oriole Restaurant
Oriole Restaurant is a hidden gem tucked away in an alley-like street in Chicago's West Loop neighborhood. Offering an extended tasting menu created by Executive Chef and Owner Noah Sandoval, this dining spot delivers a truly memorable gastronomic experience.
At Oriole, the diner takes center stage as each dish and service element is designed to engage them in a thought-provoking journey of flavors and textures. The average cost per person at this acclaimed establishment is about $178.
With innovative dishes crafted from local ingredients, Oriole has earned its place among Chicago's best restaurants. The ever-changing prix fixe menu focuses on contemporary Midwestern cuisine, giving guests the opportunity to savor seasonal flavors throughout the year.
In addition to its exceptional food offerings, Oriole also emphasizes safety measures to ensure that both guests and staff can enjoy their time at this culinary hotspot without worry. Don't miss out on experiencing one of Chicago's finest dining destinations!
6. Next Restaurant
Next Restaurant, located in Chicago, is a culinary wonder that never ceases to amaze with its ever-changing menu and dining experiences.
Founded by renowned Chef Grant Achatz and Nick Kokonas, Next breaks the mold of traditional restaurants by changing its entire menu and atmosphere several times a year.
This unique approach allows guests to explore new cuisines from different regions, themes, or moments in time. With an average cost per person of $175, this incredible dining spot has garnered numerous accolades including twenty-one 4-star reviews.
Currently featuring the Paris 1906 menu inspired by classic French cooking and Auguste Éscoffier's "Le Guide Culinaire," Next offers diners a taste of timeless sophistication.
The Kitchen Table option provides an enhanced version of the menu for those looking for a more intimate experience within view of the kitchen.
With its commitment to innovation and exceptional quality at every turn, Next Restaurant is truly a must-try destination for food lovers visiting Chicago.
7. Brindille
Brindille is a charming Chicago restaurant that transports diners to the heart of Paris with its refined cuisine and warm ambiance.
Awarded the title of "Best New Restaurant in 2013" by the Chicago Tribune, Brindille showcases Chef Paul Virant's talent in crafting an exquisite menu based on seasonal, locally-sourced ingredients. The average cost per person at this delightful destination is around $175.
The elegant dining room features white tablecloths and black banquettes, creating an inviting atmosphere for guests to enjoy classic French dishes with a modern touch.
The diverse menu offers something for everyone, ranging from appetizers like the crispy belly of Berkshire pork to mouth-watering entrees such as butter-poached Maine lobster.
To complement your meal, choose from an extensive wine list featuring both American and French wines or indulge in one of their expertly crafted cocktails.
Experience the enchantment of Parisian dining without leaving Chicago by visiting Brindille for an unforgettable evening filled with exceptional food and impeccable service.
8. The Signature Room at the 95th
The Signature Room at the 95th offers a high-rise dining experience that elevates any evening out in Chicago. Located atop the iconic 875 North Michigan Avenue building, this fantastic restaurant boasts panoramic views of the city skyline and shoreline, adding a touch of elegance to every meal.
World-class cuisine is served here, with dishes made from fresh, locally sourced ingredients. As one of Chicago's best restaurants, the average cost per person for an unforgettable meal is around $150.
The extensive menu features a wide range of flavorful dishes that cater to all tastes while providing excellent value for money. Enjoy classics like steak frites or indulge in more adventurous options like seared Hudson Valley foie gras.
The impressive wine list showcases both American and French wines along with expertly crafted cocktails served by skilled bartenders.
9. Vie Restaurant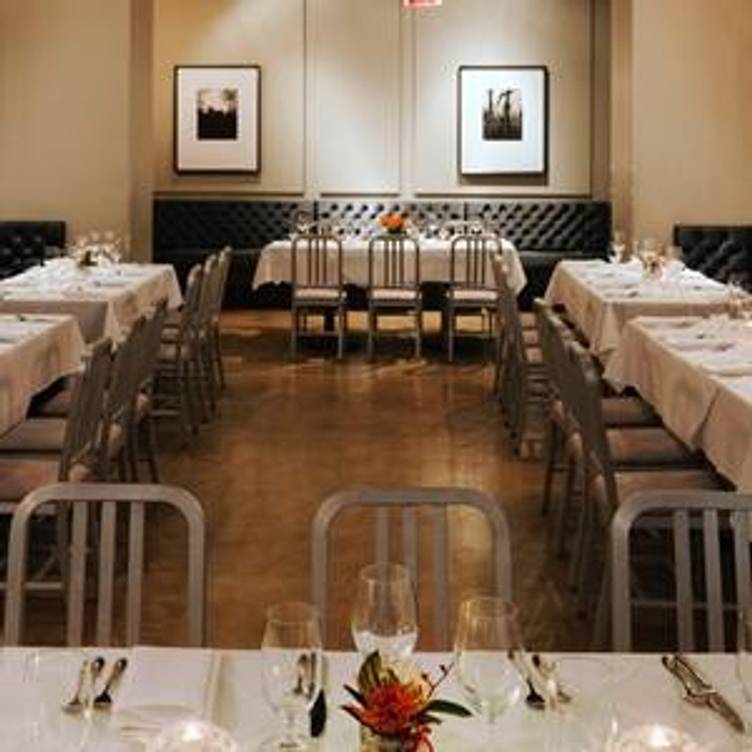 Vie Restaurant is a remarkable dining destination located in Western Springs, near Chicago. Led by Chef Paul Virant, this innovative eatery focuses on farm-to-table fine dining with an emphasis on seasonal and locally-sourced ingredients.
Priced at about $125 per person, Vie offers guests memorable culinary experiences that reflect the chef's commitment to traditional methods of preservation.
The ever-changing menu features contemporary Midwestern cuisine designed to delight and surprise diners with creative takes on classic dishes.
Friendly staff members ensure that each guest enjoys a comfortable and relaxed atmosphere while savoring mouth-watering creations such as butter-poached Maine lobster or roasted quail with veal sweetbreads.
Whether you're celebrating a special occasion or simply looking for an outstanding meal in a sophisticated setting, Vie Restaurant provides the perfect backdrop for an unforgettable evening out.
10. Arun's Thai Restaurant
Arun's Thai Restaurant is a creative and upscale dining spot in Chicago that specializes in authentic Thai cuisine. With fixed-price and à-la-carte menus, guests can savor the rich flavors of Thailand in an opulent setting adorned with striking Asian decor.
The average cost per person for dining at this unique establishment is around $125. The innovative menu showcases a range of mouth-watering dishes made from fresh, high-quality ingredients that cater to all tastes.
You'll be delighted by the delicious options like fragrant curries, flavorful stir-fries, and unique appetizers prepared by expert chefs who are passionate about sharing their culture through food.
Arun's Thai Restaurant provides not only scrumptious meals but also exceptional service that ensures every guest feels welcomed and pampered throughout the evening.