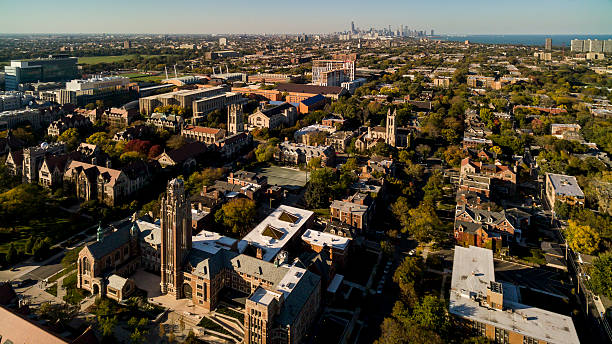 Are you interested in discovering the top affluent communities in Illinois? Well! we have scoured the data to bring you a comprehensive list of the wealthiest cities in the state.
Illinois is home to several cities that boast high median household incomes, and we have identified the cream of the crop.
In this article, we will delve into the reasons why these cities have been so successful in building their economic prosperity, and what sets them apart from other areas in the state.
Whether you're a business owner, a real estate investor, or just someone who wants to learn more about the state's economic landscape, understanding the wealthiest cities in Illinois is essential.
By identifying these communities, you'll gain insight into the areas that offer the most potential for growth and development, and make informed decisions on where to invest your resources.
Let's get started.
The 10 Richest Cities in Illinois
If you're looking for a career change or have your sights set on moving to Illinois, here are the 10 richest places in the state.
1. Winnetka
Winnetka, a small town in Illinois, is known for its wealth and family-friendly activities. With a median income of $250K, it's no surprise that the average home price in this affluent Chicago suburb is around $1.4M – nearly four times higher than the state average!
Despite the high-end atmosphere, budget shoppers can find great deals at local thrift stores. Winnetka is less than 20 miles from downtown Chicago, making it an ideal spot for families who want to enjoy both city life and peaceful suburban living.
Top-notch schools also make this town appealing for those looking for quality education options.
2. Kenilworth
Kenilworth is another affluent city in Illinois, offering a rural feel and high living standards to its 2,460 residents. With top-rated public schools and plenty of restaurants, coffee shops, and parks nearby, Kenilworth attracts young professionals who lean conservative.
Its median home value stands at an impressive $1.19M, marking it as one of the priciest places to live in both Illinois and the entire country.
A strong sense of community and safety contributes to Kenilworth's reputation as one of the best places to live within Cook County. This wealthy city perfectly balances convenience with natural beauty for those seeking a comfortable lifestyle.
3. Glencoe
Glencoe, an affluent suburb on Chicago's North Shore, boasts a population of over 8,800 and a per capita income of $133,746. Its high median income of $212K makes it one of the wealthiest cities in Illinois.
The town is home to educated residents with 89% holding college degrees. Glencoe's picturesque location along Lake Michigan offers beautiful lakefront parks and beaches for outdoor enthusiasts.
Most businesses can be found along Green Bay Road (US-41), which runs through Glencoe and connects it to neighboring Winnetka. With stunning natural beauty and top-rated schools, this city appeals to those seeking an exceptional living experience.
4. Inverness
Inverness is a wealthy city in Illinois, known for its stunning landscapes and high median household income of $190K. With just over 7,400 residents, this picturesque town offers rolling hills, gorgeous lakes, and lush tree-covered areas.
Many people move to Inverness for the opportunity to live on large pieces of land with the spacious outdoors. The desire for privacy and natural beauty attracts affluent families seeking peace and tranquility without being too far from urban amenities.
This charming city not only provides an excellent quality of life but also showcases some of the most beautiful real estates in Illinois.
5. Barrington Hills
Barrington Hills is one of the wealthiest neighborhoods in Illinois, with a median household income of over $126K. Many residents hold prominent business positions and commute to Chicago for work.
The village's median home value stands at around $660K, offering luxury living to its inhabitants. Barrington Hills has made appearances in television shows and movies, including the popular film "Home Alone." For recreation, there are several golf courses and country clubs available to both residents and visitors.
Golf enthusiasts can choose from three public courses: Makray Memorial Golf Club, The Park at Barrington Countryside, and Woodfield Hunt Club. With elegant homes and ample leisure options, Barrington Hills exemplifies upscale living in Illinois.
6. Lake Forest
Lake Forest ranks among the wealthiest cities in Illinois, with a per capita income of $98K and a median household income of $194K. This beautiful city is part of the top 1% of richest places in the United States, attracting affluent residents who appreciate its elegant atmosphere.
The population stands at around 20,000 people as of the latest census data. Lake Forest's City Commission has recently conducted surveys to identify community needs and priorities for future development.
This proactive approach ensures that this well-to-do city continues to meet the high standards expected by its discerning residents while maintaining its charm and appeal.
7. Oak Brook
Oak Brook stands out as one of Illinois' most affluent cities with a per capita income of $79K. Renowned for housing corporate headquarters like McDonald's and Ace Hardware, this western suburb is bordered by Hinsdale and Elmhurst.
Oak Brook features some of the state's most expensive homes, with an average price of $700K – more than double the Chicago suburb average and triple the Illinois state average.
However, homebuyers with modest budgets can still find affordable options in the area. With its thriving economy and upscale residential choices, Oak Brook serves as an ideal place for those seeking a luxurious lifestyle near Chicago's bustling metropolis.
8. North Barrington
North Barrington, a small town in Lake County, is among the wealthiest cities in Illinois. Its median income reaches $126K per household, with the population growing by nearly 60% since 2010.
Currently, about 2,982 residents enjoy its picturesque setting located around 35 miles northwest of Chicago. The city's inhabitants are highly active and engaged, averaging 17.1 fitness-related activities per week.
North Barrington consistently ranks high on best suburbs lists, with many four-bedroom homes being valued at over $1 million. With its affluent community and beautiful surroundings, this charming city offers an exceptional living experience for those who value luxury and comfort.
9. South Barrington
South Barrington, an upscale village in Illinois, takes pride in its median household income of $198K and a median home value of $841K. With a population of 4,847, this city draws attention to its high-end shopping centers like the Arboretum of South Barrington.
Opened in 2009, the Arboretum houses over 100 stores and restaurants, along with amenities such as movie theaters and Bass Pro Shops.
Rated as the top place to live in Illinois, South Barrington is renowned for its convenience and easy access to excellent dining, shopping areas, and O'Hare International Airport just 20 minutes away – providing an ideal blend of luxury living and accessibility.
10. Highland Park
Highland Park, one of Illinois' wealthiest cities, enjoys a median household income of $93K. Known as an exceptional place to raise a family and live, this city offers residents various entertainment options and attractions.
Highland Park is home to the Ravinia Festival – North America's oldest outdoor music festival that features numerous musical acts throughout the summer months.
The Town Center shopping district boasts over 50 restaurants, shops, and galleries for locals and visitors alike. With five public beaches and two boat launches along Lake Michigan's shores, outdoor activities are easily accessible in this vibrant city located conveniently near Chicago for an easy commute.