As a rapidly growing state, Texas has become a hub for economic opportunities and prosperous cities. If you're looking to move or invest in the state, knowing where the wealthiest cities are located can be a great starting point.
In this blog post, we'll take a look at the top 10 wealthiest cities in Texas based on median household income. We'll provide you with a brief overview of each city's economy and highlight some of the factors that contribute to their financial success.
But why focus on the wealthiest places in Texas? Well, not only do these cities offer high-paying jobs, but they also tend to have a lower cost of living and better quality of life.
By understanding what makes these cities successful, you can learn from their strategies and apply them to your own personal or business finances.
Whether you're a Texan resident or an outsider looking to explore the state's economic opportunities, keep reading to find out which cities are leading the way in terms of wealth and prosperity.
Richest Cities in Texas
Here are the 10 richest neighborhoods in Texas.
1. Terrell Hills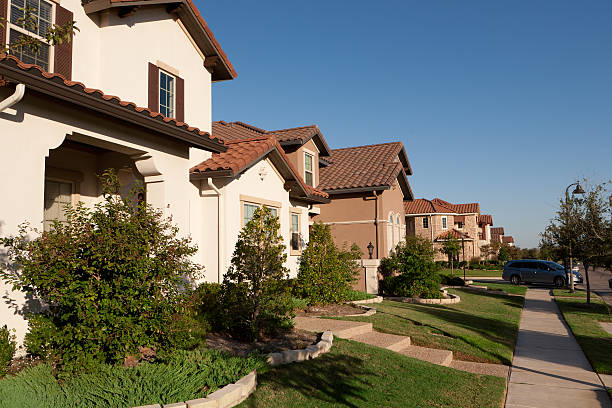 Terrell Hills is a small, charming town in Texas with many wealthy residents. Located north of San Antonio, this city has 5,371 people living in it. Terrell Hills is one of the top spots for families who like quiet areas but also enjoy the perks of a big city nearby.
The median household income here is an impressive $180K per year and the per capita income stands at $78K. With only a 0.67% poverty rate, many folks work at big companies like Valero Energy Corp., Tesoro Corp., and NuStar Energy that are based there.
Beautiful homes can be found all around Terrell Hills, some dating back to the 1920s while others are newer constructions.
2. Highland Park
Highland Park in Texas is a rich city known for its lovely neighborhoods and high incomes. The area has a small-town atmosphere, but it's close to big cities like University Park, Dallas, and Mesquite.
With a per capita income of $149K and a median household income of around $211K, Highland Park attracts many young families who value top-notch schools, restaurants, and entertainment options. Most homes in this area are single-family houses that range from $500K to over $10M.
Townhomes and condos can also be found for people who prefer low-maintenance living. Highland Park features parks such as Armstrong Park and Glencoe Park with playgrounds and picnic spaces, while Exall Park offers swimming pools, tennis courts, and jogging trails for leisure activities.
For shopping lovers, the open-air shopping center called Highland Park Village hosts local boutiques along with luxury retailers like Chanel and Hermes.
3. Celina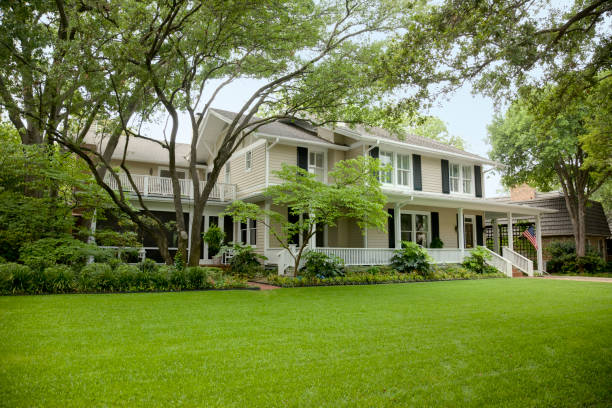 Celina is a wealthy city in Texas, where residents earn high salaries and enjoy a comfortable lifestyle. The median family income in this city is $112K, and about 24.4% of its people make over $200K per year.
That's almost double the average income in Texas! Celina's typical home price is $615K with a median household income of $124K, both higher than state averages. Many households here earn at least $50K annually, making it an attractive place to call home.
Besides having well-paying jobs, nearly half of Celina's residents hold a bachelor's degree or higher. Commutes are short with an average time of just 12 minutes, and the community enjoys excellent health thanks to low obesity rates and long life expectancy.
4. Bellaire
Bellaire is a wealthy city in Texas, known for its high incomes and closeness to Houston. The median family income in this town is $165K, and the per capita income stands at $101K, with households earning a median of $206.7K.
With one of the lowest unemployment rates in Texas at just 8%, Bellaire attracts families who appreciate financial stability. Many families in Bellaire earn six figures thanks to job opportunities brought by Houston companies like Mattress Firm and Designer Mattress Warehouse.
This small town covers 9.324 km² and has about 18,815 people living there. People here also love its safety as it's one of the most securest places to live in Texas with very low crime rates. Bellaire's residents mostly work white-collar jobs – nearly 98% of them do – which is significantly higher than the national average
5. Southlake
Southlake, Texas is a prosperous city that stands out for its high median income of $240.2K. This city's population was 31,292 and it's located in parts of northeast Tarrant County and northwest Dallas County. Southlake is home to many affluent residents and boasts the highest median household income among all cities listed here.
Big companies like Sabre Holdings, Neiman Marcus, and Santander Consumer USA have their homes in Southlake too. As a result, only 6% of residents live below the poverty line – less than one-third of the nationwide rate!
Although the unemployment rate is low at just 3.4%, living costs in this city are higher than average. Goods and services cost about 21% more compared to national averages, while housing expenses are nearly double.
Despite higher costs, Southlake offers excellent job opportunities, beautiful homes, top-rated schools, and relatively low living expenses. With a median home value of $1.3M in the area, it's no wonder that Southlake ranks as one America's wealthiest towns.
6. West University Place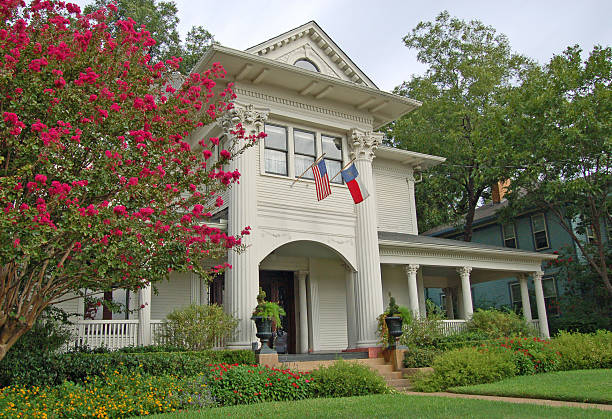 West University Place is a prestigious city in Texas that attracts affluent families. Nestled within the Houston–The Woodlands–Sugar Land metropolitan area and southwestern Harris County, this city has a population of around 15,600 people.
West University Place is often called "The Neighborhood City" because it mostly serves as a residential community for upper-class families.
Many people living here report their race to be White, followed by Asian. The residents take pride in their diverse heritage which includes German, English, Irish, Polish, and Italian roots.
Most streets in West University Place are named after colleges, universities, and poets—giving the area an academic charm. With its strong sense of community and high incomes all around, West University Place remains one of Texas' wealthiest cities.
7. Prosper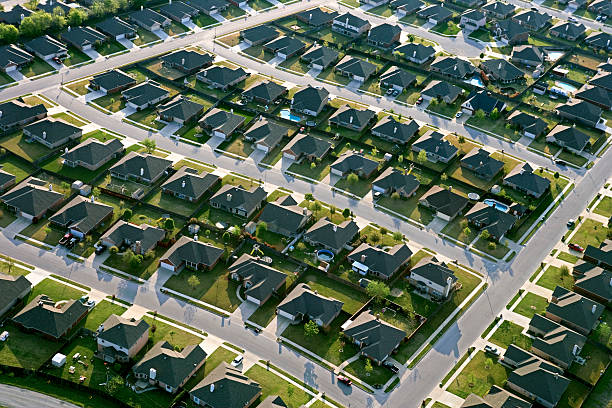 Prosper is a luxurious city in Texas, located within Collin and Denton counties. This affluent community has an estimated median household income of $146.7K, which is more than double the state's average of $61.9K.
Prosper even hosts many of Texas' top 1% earners, with 0.5% of households making over $1M annually – a number far higher than the state's 0.2%. While lots of people living in Prosper commute for work, the city does offer employment opportunities within its boundaries as well.
Leading employers include retail giant Bass Pro Shops and Prosper Independent School District, which caters to over 10,000 students across 11 schools in town.
With its wealthier-than-average residents and excellent job prospects both inside and outside the city limits, Prosper remains one of the wealthiest cities in Texas.
8. Fair Oaks Ranch
Fair Oaks Ranch, a city in Bexar and Comal counties in Texas, is part of the San Antonio Metropolitan Statistical Area. With a population of around 9,900 according to the recent census report, this city has become an attractive destination for those seeking luxury living.
Known as the wealthiest place in Texas, Fair Oaks Ranch offers its residents fine dining options, top-ranking public schools, and high incomes. The median home value in this city is $623.5K – more than triple compared to both Texas and the nation's overall figures.
This factor contributes to a low homeownership rate of 59%. However, among those who own homes here, most have already paid off their mortgage: 66% compared to 46% nationwide.
9. Melissa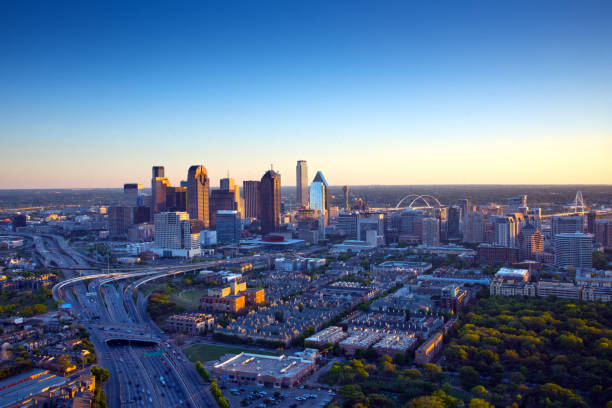 Melissa, Texas is a prosperous city known for its high median household income of $118.3K, which is well above the state average. Sitting in Collin County, Melissa's residents have a per capita income of $38.1K, making them wealthy relative to the rest of Texas and the nation.
This diverse city showcases people belonging to various racial and ethnic backgrounds, with the majority being White followed by Asian. Important ancestries here include German, English, Irish, Polish, and Italian roots.
A large part of Melissa's charm comes from its educated population – many residents hold bachelor's degrees or higher qualifications.
10. Alamo Heights
Alamo Heights, part of the greater San Antonio Metropolitan area, is among Texas' wealthiest cities. The history of this city dates back to the mid-1800s; however, it was incorporated in 1946. Alamo Heights may be small, covering just 4.77 km², but it's home to about 8,374 residents who enjoy an enriched lifestyle.
Surrounded by San Antonio and other neighboring cities with limited room for expansion, Alamo Heights maintains its close community vibe. Nearly all of its workforce (98%) holds white-collar jobs – a number that surpasses the national average significantly.
The median home value in Alamo Heights stands at $717.8K while its median household income reaches $141K. Ranking as one of the best places to live in Texas and second-best in the San Antonio metropolitan area (behind Terrell Hills), Alamo Heights is indeed one of the state's richest enclaves.