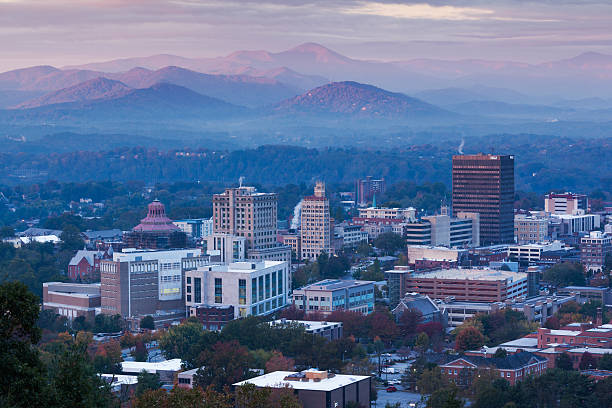 Are you planning to move to North Carolina but worried about the cost of living? Well! In this blog post, we'll explore some of the most expensive cities to live in North Carolina.
Knowing these places will allow you to make an informed decision before packing your bags and heading off for a new adventure.
North Carolina is known for its beautiful landscapes, delicious food, and vibrant culture. However, it's essential to consider your finances when relocating.
Our guide will highlight the top costly cities, and compare them based on factors like housing prices, utilities, and transportation costs.
By understanding what makes these cities expensive, you can better decide whether they're worth it for you or if another area might suit your budget better.
So stick with us as we dive into the priciest places in North Carolina!
Most Expensive Towns to Live in North Carolina
1. Cashiers
Cashiers, a picturesque mountain town in North Carolina, is known for its majestic views of the Appalachian Mountains and charming atmosphere.
However, this beauty comes with a high price tag as it ranks among the most expensive cities to live in North Carolina. The median home price in Cashiers is an astounding $1M due to its popularity as a resort area and vacation destination.
Despite the high cost of living, many retirees and tourists flock to this beautiful town for its variety of shops, restaurants, and stunning natural scenery.
With luxurious homes nestled amongst the mountains, Cashiers provide an exclusive lifestyle that some are willing to pay top dollar for.
2. Highlands
Highlands is an affluent community situated in the breathtaking Western North Carolina mountains. This city has a high cost of living, with a median home price of $1.1M.
Its prime location close to major attractions such as the Biltmore Estate and the Blue Ridge Parkway contributes to its desirability, hence driving up prices.
The picturesque town offers several high-end restaurants and shops that cater to its well-to-do residents and visitors alike.
With a small-town charm surrounded by natural beauty, Highlands attracts those who appreciate the finer things in life while enjoying lush mountain landscapes and plenty of outdoor activities.
3. Nags Head
Nags Head is a coastal town in Dare County, North Carolina, known for its beautiful beaches and rich history. With a median home price of $887K, Nags Head is one of the most expensive cities to live in the state.
Located on a narrow barrier island just off the coast, this popular vacation destination attracts visitors due to its fishing opportunities and other outdoor activities.
One notable attraction in Nags Head is the Wright Brothers National Memorial, which commemorates the first powered airplane flight. High prices for lodging, dining, and other services are common here due to tourist demand.
Luxury homes and oceanfront properties further contribute to making Nags Head an upscale place to live with a thriving coastal lifestyle that many people find attractive.
4. Holden Beach
Holden Beach, located in Brunswick County, North Carolina, is a tourist hotspot known for its pristine beaches and lush vegetation. With a median home price of $816K, it ranks among the most expensive cities to live in the state.
The welcoming town offers not only beautiful scenery but also various shops and restaurants where visitors can indulge their tastes.
The high cost of living in Holden Beach is partly due to its status as a sought-after beach town with real estate prices reflecting the location's desirability.
Moreover, the price of goods and services contributes further to these expenses. Despite its exclusivity and high crime rate, many still choose Holden Beach for its attractive coastal lifestyle and picturesque surroundings.
5. Emerald Isle
Emerald Isle is a captivating town in Carteret County, North Carolina, boasting stunning beaches and scenic views. As one of the most expensive cities to live in North Carolina, the median home price here is $673K.
The crown jewel of this coastal haven is Emerald Isle Beach Park, where visitors can enjoy outdoor activities and experience the tranquility of nature.
This charming island town's high cost can be attributed to its popularity as a vacation destination that drives up property values. Moreover, being an island may contribute further to higher living costs.
However, many still find it worthwhile for its picturesque sandy shores, crystal clear waters, and wide range of amenities that create an idyllic environment for both residents and tourists alike.
6. Blowing Rock
Blowing Rock is a quaint town nestled in the North Carolina mountains, known for its luxurious appeal and awe-inspiring views of the Blue Ridge Mountains.
With a median home price of $625K, Blowing Rock ranks among the most expensive cities to live in the state. The town offers an upscale selection of shops and restaurants for visitors to enjoy, as well as many outdoor activities perfect for nature enthusiasts.
The high cost of living can be attributed to Blowing Rock's incredible scenery, limited availability of land, and tourist-attracting features like its famous namesake attraction – a must-see when visiting.
Despite the expenses associated with life here, many still find it worthwhile due to its small-town charm and access to the abundant natural beauty that offers residents an unparalleled quality of life.
7. Banner Elk
Banner Elk, a small town nestled in North Carolina's mountains, offers its residents exceptional beauty and a close-knit community. With the median home price at $650K, it is one of the most expensive places to live in the state.
The town features various businesses and amenities, including schools and hospitals, making it convenient for families to call Banner Elk home.
Being situated amidst the Appalachian Mountains makes this town an attractive location for those who love nature and desire a peaceful lifestyle. Its proximity to major ski resorts also lures winter sports enthusiasts, driving up property costs.
While living expenses may be high in Banner Elk, the reward of stunning views combined with great skiing opportunities and a friendly small-town atmosphere make it worth considering for many people.
8. Davidson
Davidson is a charming small town in the Charlotte metropolitan area, valued for its excellent schools and proximity to downtown Charlotte.
The median home price in Davidson stands at $639K, making it among North Carolina's most expensive cities to live in. Its small-town feel paired with easy access to big-city amenities draws many residents.
The high cost of living can be linked to Davidson's location within Mecklenburg County, one of the state's more affluent counties. The town also features upscale shops and restaurants catering to refined tastes, further adding to the cost of living.
Other factors contributing include higher property taxes and home insurance rates; however, for those able to afford it, a high-quality lifestyle awaits amid this beautiful community.
9. Chapel Hill
Chapel Hill, located in the heart of North Carolina, is renowned for its picturesque landscape and vibrant college-town atmosphere. With a median home price of $606K, it is among the state's most expensive cities to live in.
The town's high cost of living can be attributed to an abundance of businesses and amenities within the area, as well as its proximity to major cities like Raleigh and Durham.
Despite these costs, Chapel Hill remains a popular choice due to its strong community connections and numerous cultural and recreational activities available for residents.
Home to prestigious educational institutions such as the University of North Carolina at Chapel Hill, this thriving city provides not only visual beauty but also exceptional opportunities for personal growth and enjoyment.
10. Boone
Boone, a charming town nestled in western North Carolina, is famed for its breathtaking mountain views and vibrant sense of community. With a median home price of $532K, it ranks among the most expensive places to live in the state.
The town offers an array of outdoor activities like hiking trails and parks for those who love spending time in nature.
Boone also boasts various shops and restaurants that cater to both residents and visitors. As home to Appalachian State University, the town benefits from a strong academic presence that adds to its community spirit.
While living expenses may be high due to Boone's stunning location and amenities, many still find it attractive for its picturesque setting and friendly atmosphere.