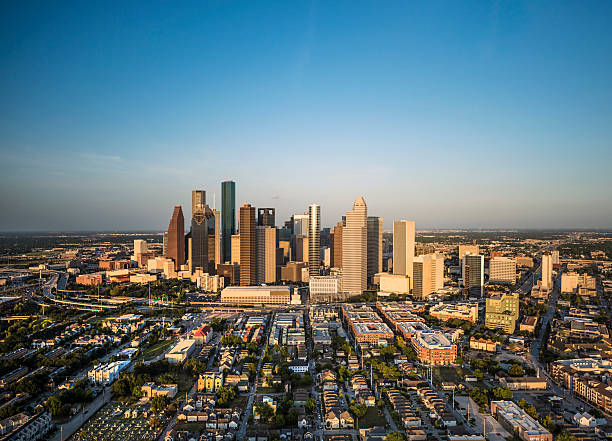 Are you curious about the most expensive neighborhoods in Houston? Perhaps you're considering a move to the city and want to know where the wealthiest residents live.
Or maybe you're just curious about how the other half lives. Whatever your reason for wanting to know, we've got you covered.
In this post, we'll take a closer look at the most expensive neighborhoods in Houston, where the homes are grand, the shopping is high-end, and the lifestyle is nothing short of opulent.
We'll explore the top neighborhoods, such as River Oaks, Memorial, and Tanglewood, and discover what sets them apart from the rest.
But we won't just focus on the price tag – we'll also delve into what makes these neighborhoods so desirable, from the world-class amenities to the stunning natural surroundings.
By the end of this post, you'll have a comprehensive understanding of the most affluent areas in Houston and what makes them the top choice for those seeking the ultimate in luxury living.
So sit back, relax, and let's take a tour of Houston's most elite neighborhoods.
Most Expensive Neighborhoods in Houston
Here are the top 10 most expensive neighborhoods in Houston:
1. River Oaks
River Oaks is a fancy neighborhood in Houston where many rich people live. The area has top schools like River Oaks Academy and St. John's School, which help make it popular for families.
Many private clubs and special places are also found here. With a median household income of over $58K and an average price for homes at $1.7M, it's no wonder this place is one of the most expensive in Houston!
People love living here because it is safe, close to downtown, and has excellent schools.
2. Memorial
Memorial is a fancy neighborhood in Houston where many rich people live. Here, you'll find luxurious homes and an upscale way of life. The average home price in Memorial is $1.26M, while the median household income stands at around $104K.
This area offers some of the city's best schools like Memorial High School and The Kinkaid School, making it popular for families and business professionals due to its proximity to downtown Houston and the energy corridor.
But remember that this area also has a high crime rate with incidents such as burglaries, robberies, and carjackings occurring frequently. So if you're considering living in Memorial, be prepared to pay more for your home while enjoying the fantastic schools and convenient location!
3. Montrose
Montrose is a fancy area in the heart of Houston, close to many great places to eat, shop, and have fun. People love the historic homes from the early 1900s that can be found here, making it a popular neighborhood.
Since it's one of the most expensive areas in Houston, expect home prices above $1M. The best part about Montrose is its strong sense of community and efforts to keep its history alive.
This means that even though you might spend a lot on your house, you'll also get to be part of a vibrant neighborhood with lots going on! So if you want an upscale place with history and charm right in the middle of Houston's action, Montrose might be perfect for you!
4. Piney Point Village
Piney Point Village is a small but wealthy neighborhood in west Houston. Though tiny in size, it boasts some of the most expensive real estate in the city.
Homes here usually cost well over $1M, and many are even more pricey than that! People who live here can enjoy excellent schools, fancy places to shop and eat, and beautiful parks full of greenery.
Because of its location and wonderful features, Piney Point Village has become one of Houston's most sought-after places to live. If you're searching for an exclusive area with great schools and lovely surroundings, this neighborhood might be just what you're looking for!
5. Boulevard Oaks
Boulevard Oaks is a lovely neighborhood found west of downtown Houston. With tree-lined streets and grand homes, it has an elegant and charming atmosphere.
Plus, its closeness to the city's business and cultural centers makes it perfect for families and professionals.
This area is among the most expensive neighborhoods in Houston due to its beauty and great location. The median home prices here are higher than the average across the city.
But if you can afford to live in Boulevard Oaks, you'll enjoy all that this amazing area offers! From stunning homes to a convenient spot near exciting things to do, this neighborhood is truly special for those who call it home.
6. Afton Oaks
Afton Oaks is a pricey neighborhood in southwest Houston, known for its big homes and green spaces. Many houses here were built in the 1950s and 1960s, which gives it an old-time charm that families and professionals love.
The average home price stands at $975K, while the median household income is around $160K. More young families and high-income earners have moved to Afton Oaks recently, drawn by its fantastic schools and handy location.
This has made the neighborhood even more exclusive! With tree-lined streets, well-kept homes, and easy access to downtown Houston's attractions, Afton Oaks could be your next dream home area if you can afford it!
7. Braeswood Place
Braeswood Place is a fancy neighborhood in Houston known for its roomy houses, private schools, and closeness to downtown. The average home price here is over $600K, which makes it one of the most expensive areas in the city.
Despite the high cost of living, people who live here enjoy a better quality of life than in many other parts of Houston. This neighborhood is not only safe and quiet but also offers quick access to all the exciting attractions Houston has to offer.
So if you're thinking about making Braeswood Place your new home, keep in mind that you'll be paying more for a lovely environment where your family can grow and thrive!
8. University Place
University Place is a high-priced neighborhood in Houston, known for its wealthy residents. The average home price here is over $954K, while the median household income stands at around $250K.
One reason this area costs so much is because of its location near downtown Houston and the Texas Medical Center. Another great feature of University Place is Rice University, a top research school that attracts many affluent families and professionals who want to live close by.
Even though it can be expensive to live here, you'll enjoy an upscale lifestyle with access to excellent schools, fancy restaurants, and fun cultural activities nearby.
9. Hunters Creek
Hunters Creek is an expensive neighborhood in Houston, with average home prices over $1M and median household incomes at around $250K.
Found just south of downtown, this area is where many wealthy people choose to live. It's well-known for its high-end shops, restaurants, and prestigious private schools that families love.
Big companies like Energy Transfer Partners and JPMorgan Chase also call Hunters Creek home, making it an ideal choice for professionals. The neighborhood has easy access to major highways and airports too!
If you're ready to invest in a beautiful area with lots of amenities and convenience in Houston, Hunters Creek might be the right fit for you! Just remember that it comes with a hefty price tag.
10. Woodlake
Woodlake is a popular neighborhood in Houston, known for its beautiful landscaping, spacious homes, and handy location.
This area has some of the most expensive houses in the city, with an average home price of $4.2M and many priced over $5M.
Despite the high costs, Woodlake remains a top choice for families and professionals who want to live in a safe and secure community.
It's close to some of Houston's best schools, shopping centers, and parks which makes it even more appealing.