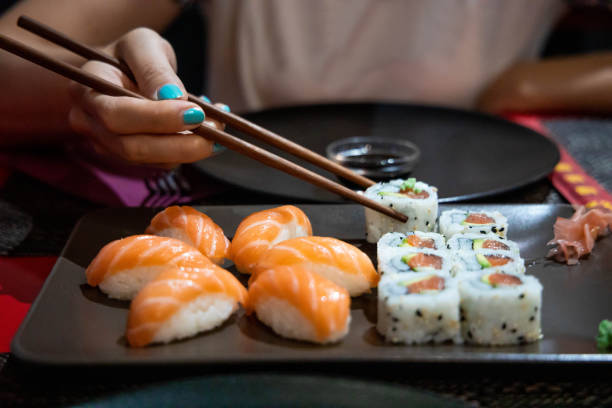 Atlanta, Georgia is home to some of the finest restaurants in the United States. From traditional Southern cuisine to contemporary fusion dishes, Atlanta has it all. However, not all restaurants are created equal, especially when it comes to price.
In this blog post, we will explore the most expensive restaurants in Atlanta, catering to readers who are interested in experiencing the city's upscale dining scene.
If you're looking to indulge in a high-end culinary experience or splurge on a special occasion, Atlanta's most expensive restaurants offer exceptional food, service, and ambiance.
From the stunning views of the city skyline at Atlas to the elegant French cuisine at Marcel, we've got you covered. We'll also provide information on dress codes, reservation policies, and other essential details to help you plan your visit.
Whether you're a local looking for a new dining spot or a visitor to Atlanta seeking an unforgettable culinary adventure, our guide to the most expensive restaurants in Atlanta will help you make a well-informed decision.
Let's get started!
Most Expensive Restaurants in Atlanta
Here are the 10 fancy restaurants in Atlanta.
1. Bacchanalia
Bacchanalia is a top-notch American restaurant in Atlanta, known for its seasonal New American dishes and wine. Located at 1460 Ellsworth Industrial Blvd NW Suite 1, the restaurant offers an elegant white-tablecloth setting with industrial-chic touches.
This dining spot opens at 5:30 pm and requires reservations through resy.com. The menu relies on organic ingredients sourced from the owners' farm, ensuring fresh and unique experiences for guests.
With excellent service, high-quality food, and a great drink selection, Bacchanalia is a must-visit for those seeking fine dining in Atlanta.
2. Staplehouse
Staplehouse is an American restaurant with a charitable twist, nestled in the heart of Atlanta's Old Fourth Ward at 541 Edgewood Ave SE. As a neighborhood market, it offers both indoor dining and outdoor patio seating amidst a lush garden setting.
Staplehouse serves up delicious New American fare and tasty beverages while benefiting charity, making your meal even more enjoyable. The eatery opens at 12 pm on Thursdays and requires reservations through their website staplehouse.com.
The atmosphere here is elegant yet inviting, so guests can enjoy their meals in style. One of the best features of this restaurant is its commitment to giving back: they donate a portion of every dollar earned to The Giving Kitchen, an organization that helps support people working in food service who face unforeseen hardships.
3. Empire State South
Empire State South is a charming American restaurant located at 999 Peachtree St NE Suite #140, Atlanta. Famous chef Hugh Acheson brings his culinary expertise to this upmarket Southern eatery, where guests can indulge in delightful dishes and even play bocce ball on the patio.
Known for its farm-to-table approach, the menu features fresh ingredients sourced from local farmers and artisans. Guests can savor mouthwatering dishes crafted by talented chefs while enjoying the warm, welcoming ambiance.
Patrons can choose from an array of delicious menu options that change with the seasons to ensure only the finest quality produce is used. In addition to its scrumptious food offerings, Empire State South boasts an extensive wine list and exceptional cocktails that pair perfectly with any meal.
Another highlight of this upscale eatery is its beautiful outdoor bocce ball court where guests can engage in some friendly competition after their meal.
4. Umi Sushi
Umi Sushi is a stylish Japanese restaurant located at Two Buckhead Plaza, 3050 Peachtree Rd NW Suite #1, Atlanta. Known for its contemporary setting and airy ambiance, Umi Sushi offers a fantastic selection of sushi and other sophisticated Japanese dishes.
The eatery opens at 5 pm and requires reservations through opentable.com. With outstanding customer service, attentive staff, and unforgettable delicacies like their popular sushi rolls, Umi Sushi is a must-visit destination for lovers of high-quality Japanese cuisine.
Patrons often spend about 1.5 to 2.5 hours savoring their meals here in the serene atmosphere. Don't miss out on this remarkable dining experience in Atlanta!
5. The Optimist
The Optimist is a delightful seafood restaurant situated at 914 Howell Mill Rd, Atlanta. Known for its lofty, country-modern space and impressive raw bar, The Optimist offers mouthwatering dishes like lobster rolls, gumbo, and wood-fired oysters.
With reservations available on opentable.com, this dining spot opens at 5 pm and draws crowds who enjoy the laid-back atmosphere along with delicious seafood cuisine.
Patrons can expect a busy environment around 7 pm but usually find ample seating and spend about 1.5 to 2.5 hours here. Some crowd favorites include the variety of oysters at the raw bar and their succulent cooked fish options.
For seafood enthusiasts looking for tasty meals in Atlanta, The Optimist is an ideal choice!
6. 10 Degrees South
10 Degrees South is a remarkable South African restaurant at 4183 Roswell Rd NE, Atlanta. Here you can find inspired dishes from the southern hemisphere in a modern eatery and lounge featuring soaring ceilings and a spacious patio.
Opening at 5 pm, reservations can be made through opentable.com. The menu boasts exotic flavors, great drinks, and an impressive selection of South African wines to enjoy in stylish surroundings.
Patrons typically spend between 1.5 to 3 hours here savoring unique culinary creations like their scrumptious chicken and beef spring rolls along with garlic bread.
For an unforgettable dining journey into the world of South African cuisine, make sure to visit 10 Degrees South!
7. St. Cecilia
St. Cecilia is an elegant Italian restaurant situated at 3455 Peachtree Rd NE, Atlanta. Known for its glamorous high-ceiling venue and delectable seafood and pasta dishes, it offers an exquisite dining experience with a sophisticated ambiance.
Opening at 11:30 am, reservations can be made through opentable.com, ensuring guests get the best seating options to enjoy their delightful meals. St. Cecilia specializes in delicious food with small but flavor-packed portions, including amazing cocktails and mouthwatering appetizers like garlic bread.
People typically spend between 1.5 to 3 hours at this classy establishment enjoying great service and top-notch culinary offerings that make for an unforgettable culinary adventure!
8. Aria
Aria is an exquisite American restaurant nestled at 490 East Paces Ferry Rd NE, Atlanta. Offering dinner-only services in a chic and contemporary setting, it serves sumptuous New American fare that leaves guests raving about their experience.
Opening at 5:30 pm, reservations can be made through resy.com to secure your spot for an exceptional dining encounter. Aria takes pride in its attentive service, elegant atmosphere, and diverse menu options that include indulgent full-course meals and fine wine selections.
Customers often spend up to 2.5 hours here enjoying the sophisticated ambiance and delectable cuisine prepared by skilled chefs. Don't miss this refined gem when exploring Atlanta's vibrant dining scene!
9. Two Urban Licks
Two Urban Licks is a lively American restaurant located at 820 Ralph McGill Blvd NE, Atlanta. Housed in a charming warehouse with stunning city views, it serves flavorful rotisserie fare accompanied by live blues music that adds to the upbeat atmosphere.
The eatery opens at 5 pm and accepts reservations through twourbanlicks.com or opentable.com. At this bustling spot, guests can savor mouthwatering dishes like their famous mac & cheese and savory salmon chips while enjoying the entertaining surroundings.
Patrons typically get seated quickly, making it an ideal choice for diners eager to immerse themselves in a unique fusion of culinary delights and vibrant entertainment. Experience the spirited charm of Two Urban Licks on your next visit to Atlanta!
10. King + Duke
King + Duke is an upscale Atlanta eatery that offers a royal dining experience with its delicious food and captivating atmosphere. Nestled in the heart of Buckhead, this restaurant presents mouthwatering dishes inspired by traditional American cuisine.
The name "King + Duke" pays tribute to classic literary characters, adding an interesting touch to the overall theme. Their menu focuses on wood-fired cooking techniques, creating unique flavors that elevate each dish. Guests can enjoy expertly prepared meat dishes as well as delightful vegetable sides from their open hearth oven.
Every ingredient used at King + Duke is carefully selected for quality and freshness. The elegant yet cozy setting of the restaurant makes it perfect for special occasions or simply indulging in a luxurious meal with friends or family.
To complement their exquisite food offerings, King + Duke boasts an extensive list of wines and handcrafted cocktails that enhance every flavor on your plate.