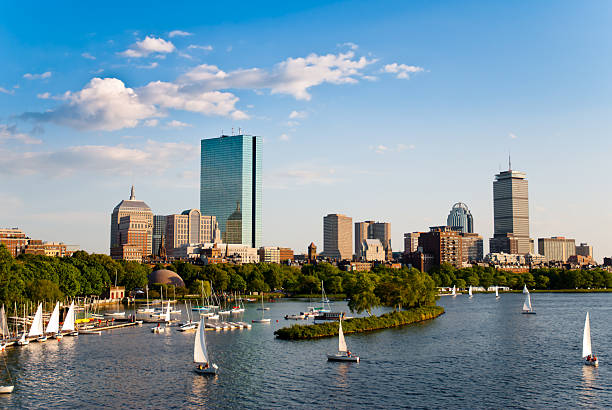 Are you planning a special night out in Boston and looking for a restaurant that offers an extraordinary dining experience? Boston has a thriving food scene, and the city boasts numerous high-end restaurants catering to those looking for exceptional cuisine, a luxurious ambiance, and impeccable service.
In this post, we will provide you with a curated list of the most expensive restaurants in Boston that offer a once-in-a-lifetime dining experience. We will discuss each restaurant's unique features, signature dishes, and what makes them stand out from the rest.
Whether you're celebrating a special occasion or simply want to indulge in a night of fine dining, our guide will help you make an informed decision about which restaurant to choose for your next culinary adventure in Boston.
Most Expensive Restaurants in Boston
1. Menton
Menton is a fantastic dining destination in Boston that offers an upscale experience for guests who appreciate fine cuisine and impeccable service.
This sophisticated restaurant provides a blend of French and Italian culinary styles, with each dish prepared to perfection. At around $800 for the tasting menu with wine pairings, Menton is perfect for special occasions or when you want to indulge. Guests who have dined at
Menton praises its exceptional service, attentive staff, and exquisite dishes that leave a lasting impression. If you're looking to celebrate an anniversary or treat yourself to something extraordinary, consider reserving a table at Menton for a truly unforgettable dining experience in Boston's bustling cityscape!
2. Mooo Restaurant
Mooo Restaurant is an upscale dining destination in Boston, offering a sophisticated and modern atmosphere, ideal for celebrations or special occasions.
This classy steakhouse serves high-end cuts of meat paired with an extensive wine list, adding to the overall delightful experience. Located inside XV Beacon Hotel, Mooo Restaurant has a price tag of around $215 per person.
Guests rave about their delicious menu items like Dumplings and 8oz Fillet, as well as incredible sides such as Lobster Mac & Cheese. Reservation is highly recommended at this popular spot to ensure a seamless dining experience.
With its fantastic ambiance, fast and friendly service, and exquisite food offerings, Mooo Restaurant is certainly worth considering when treating yourself or your loved ones to something memorable!
3. Tasting Counter
Tasting Counter is a unique dining experience in Boston, where guests can indulge in an array of exquisite flavors and outstanding service. This remarkable restaurant features a beautiful atmosphere that complements the top-notch quality of its dishes.
With a price point of around $210 per person, Tasting Counter offers an eye-opening culinary adventure featuring flavors from Western cuisines like French and Italian.
Guests rave about the fantastic service and highly recommend it for special occasions or memorable events. Although some may find the menu catering more to those with lighter palates, the overall experience at Tasting Counter is highly praised by many who have dined there.
4. O Ya
O Ya is an acclaimed, elegant Japanese restaurant in Boston, well-known for its inventive sushi and small plates. At around $185 per person, guests can indulge in a range of creative tasting menus that showcase the artful culinary skills of their team.
Located at 9 East St., O Ya provides a stylish atmosphere perfect for special events or romantic evenings. The restaurant's chef's choice omakase menu features an exciting mix of nigiri, sashimi, and cooked dishes that will leave your taste buds wanting more.
With excellent service and delectable food offerings, O Ya has earned high praise from loyal patrons who appreciate the unique culinary experience it provides.
5. Del Frisco's Double Eagle Steakhouse
Del Frisco's Double Eagle Steakhouse is a luxurious dining spot in Boston, known for its prime steaks, fresh seafood, and fine wines. This opulent chain restaurant sets the perfect scene for a refined evening with its sophisticated decor and a club-like atmosphere.
Expect to spend about $160 per person when indulging in their mouth-watering menu offerings. Del Frisco takes pride in serving USDA Prime Beef alongside an award-winning wine selection that caters to all preferences.
Located near Hynes Convention Center, this upscale steakhouse is ideal for celebrations or treating yourself to an elegant night out with friends or family.
To make the most of your visit, reservations are highly recommended at Del Frisco's Double Eagle Steakhouse, ensuring a memorable dining experience for everyone involved!
6. No. 9 Park
No. 9 Park is an upscale dining spot nestled in a historic townhouse within Boston's charming Beacon Hill neighborhood. This elegant restaurant offers delicious French and Italian-inspired dishes, complemented by a selection of fine European wines, at a cost of around $125 per person.
Chef Barbara Lynch's simple yet flavorful creations are sure to delight your taste buds while you enjoy the intimate setting provided by No. 9 Park.
With its prime location just steps from the Massachusetts State House, this sophisticated establishment caters to those seeking an exceptional meal paired with warm hospitality and a refined atmosphere.
When planning your next special event or date night, consider No. 9 Park for an unforgettable culinary experience in the heart of Boston!
7. The Capital Grille
The Capital Grille is a renowned fine dining restaurant in Boston, offering an elegant and refined setting for guests seeking classic American fare.
Known for its clubby atmosphere and prime steaks, this upscale steakhouse also serves delicious seafood dishes and an extensive range of fine wines from its impressive wine list.
With a price point of around $120 per person, The Capital Grille is the perfect spot to celebrate special occasions or simply treat yourself to a luxurious dining experience.
Located near Hynes Convention Center on 900 Boylston St, this popular venue provides top-notch service that will make your evening truly memorable.
8. Ostra
Ostra is a stylish seafood restaurant in Boston, offering delicious Mediterranean-inspired dishes in an elegant setting. Located at One Charles Street South in the city's Back Bay area, Ostra focuses on high-quality, fresh ingredients to create dishes that highlight natural flavors with a light and delicious touch.
At around $120 per person, diners can enjoy fish-focused meals alongside occasional live piano music for a truly sophisticated experience.
The menu emphasizes specialty seafood from Mediterranean regions and locally-sourced options from within the U.S., catered to satisfy any seafood enthusiast.
If you're seeking a refined atmosphere combined with delectable seafood offerings, be sure to book a table at Ostra for your next special event or date night!
9. Rare Steakhouse
Rare Steakhouse is a top-notch dining spot in Boston, perfect for those who enjoy a luxurious experience. With its elegant setting and stunning views of the Harborwalk and Mystic River, this upscale restaurant specializes in traditional and Japanese-style steaks, making it a popular choice among steak lovers.
Guests can expect to pay around $250 per person for their meal, which includes delicious steaks from both domestic sources like Snake River Farms and Idaho's La Frieda Meats as well as exclusive Japanese cuts from Kobe and Kagoshima prefecture.
Besides the mouth-watering steaks, Rare Steakhouse offers an impressive selection of cocktails to complement your meal. Don't forget to make reservations at this remarkable restaurant when planning a special night out!
10. Mastro's Ocean Club
Mastro's Ocean Club is a lavish fine-dining restaurant in Boston that offers a delightful combination of world-class service, highly acclaimed cuisine, and live entertainment.
Located at 25 Fan Pier Boulevard, this elegant venue is perfect for special events or indulging in a luxurious dining experience. Expect to spend around $100 or more per person as you savor Mastro's delicious selections, including succulent steaks and fresh seafood dishes.
With its sophisticated atmosphere and top-notch hospitality, guests are consistently impressed by their time spent at Mastro's Ocean Club.