Vic & Anthony's Steakhouse is the most expensive restaurant in Houston. Located at 1510 Texas Ave, this restaurant is renowned for its high-quality steaks and fresh seafood dishes. The luxurious yet cozy atmosphere offers memorable dining experiences for special events or group gatherings alike.
Houston, Texas is known for its booming food scene, with a plethora of restaurants to choose from. However, for those seeking a luxurious dining experience, Houston also boasts some of the most expensive restaurants in the country.
From exquisite dishes to lavish decor, these restaurants offer an unforgettable experience that comes with a hefty price tag. But with so many options available, how do you choose the right one for you? That's where this guide comes in.
We've scoured the city to bring you a curated list of the most expensive restaurants in Houston, along with what makes each one unique. Whether you're celebrating a special occasion or just looking to indulge, this guide will help you navigate the top-tier dining options in the city.
So get ready to experience the ultimate in fine dining as we take you on a tour of the most expensive restaurants in Houston.
10 Most Expensive Restaurants in Houston
Here are the 10 fancy restaurants in Houston.
1. Vic & Anthony's Steakhouse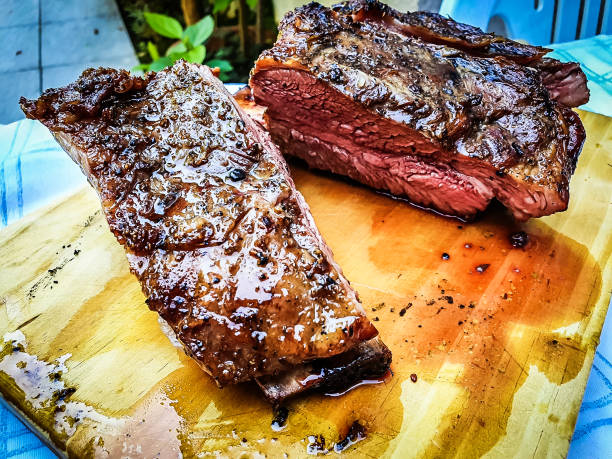 Vic & Anthony's Steakhouse is a top spot for incredible steaks in downtown Houston, located at 1510 Texas Ave, Houston, TX 77002. I remember going there with my family and being amazed by their menu, which had prime steaks and fresh seafood.
The place feels fancy, yet comfy, making it perfect for special occasions or friendly gatherings. The staff was always nice and made sure we were well taken care of during our visit.
Some of the dishes that stood out to me were the pepper-crusted filet mignon, blue cheese filet mignon, slow-roasted prime rib, and porterhouse steak! There are also yummy seafood options like seared scallops, crab cakes, lobster tail, and grilled salmon.
2. Da Marco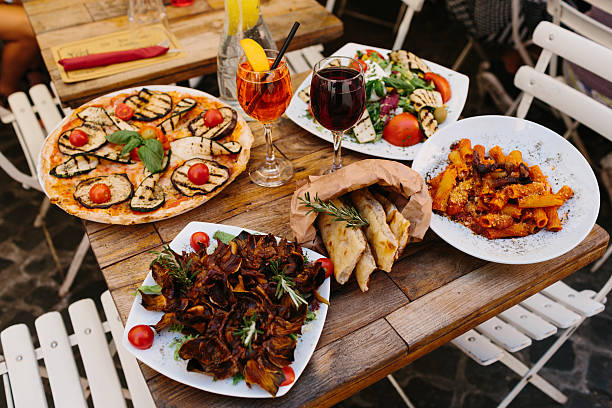 I'll never forget the first time I visited Da Marco, one of Houston's most talked-about and costly Italian restaurants. The owner, Marco Wiles, is from Italy and uses his knowledge to create exquisite dishes that will leave you wanting more.
One thing that caught my attention was their extensive wine list which paired perfectly with our meals. The atmosphere in the restaurant was both elegant and romantic, making it a perfect spot for date night or celebrating special moments.
Their pasta dishes such as house-made ravioli filled with ricotta cheese or mushrooms left us craving another bite! Also, don't miss out on tasting their warm Tuscan bread served with fresh olive oil and balsamic vinegar.
If you're looking for a place where you can enjoy delicious food in a lovely setting, then Da Marco should be on your list of must-visit restaurants in Houston!
3. B & B Butchers & Restaurant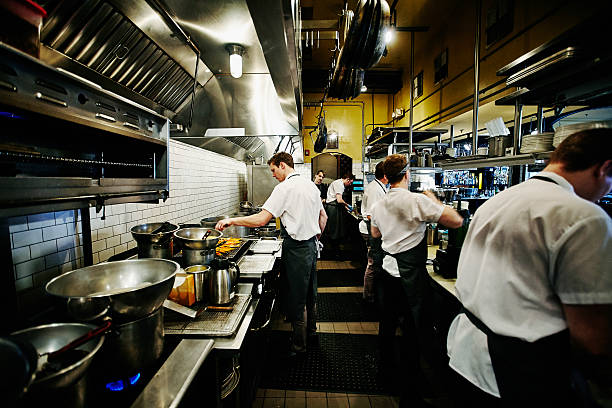 I had the pleasure of dining at B & B Butchers & Restaurant, one of Houston's finest eating experiences. This high-end restaurant and butcher shop is situated in downtown Houston and offers an Old World-inspired interior with exposed brick walls and wood detailing.
I knew they were famous for their steaks, but I was astonished when I saw the menu featuring a $350 steak! The butcher shop displayed a variety of meats that caught my eye, while the kitchen served up mouth-watering steakhouse classics using top-quality ingredients.
Apart from scrumptious food, this upscale spot also has an extensive wine list that complements its dishes perfectly. During my visit, the staff at B&B Butchers & Restaurant were exceptionally friendly and helpful in ensuring we had an unforgettable meal.
4. Potente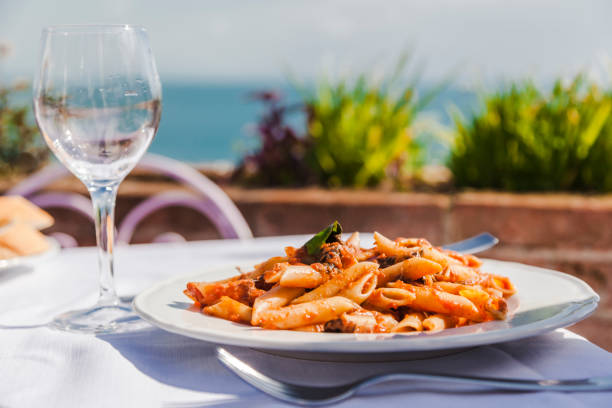 Potente is a stylish Italian restaurant in Houston that serves top-notch cuisine with a modern touch. I remember going there for a special occasion, and the elegant ambiance set the perfect atmosphere for our evening.
The romantic setting made it an ideal spot to enjoy delicious food during date night or any other memorable event. During our meal, not only did we relish their innovative Italian dishes, but we also had access to a full bar with wine and cocktails.
The staff provided outstanding service, making our time at Potente truly extraordinary. While dining, I couldn't help but be impressed by the exquisite atmosphere featuring chandeliers adorned with Swarovski crystals – it felt like being transported to Rome!
5. Kiran's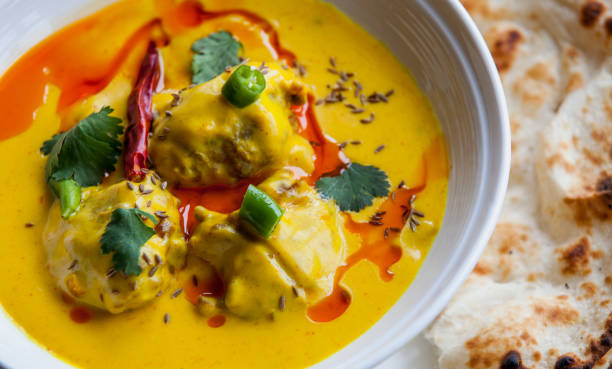 Kiran's is an upscale restaurant located in the Galleria area of Houston, Texas. I had the chance to dine there and was left impressed by their contemporary ambiance, cloth napkins, and muted lighting. The large windows offered a view of lush greenery outside, while chandelier lighting added a touch of elegance to our experience.
The food at Kiran's was nothing short of outstanding. Their menu included all-time Indian favorites like tandoori chicken, lamb biryani, and samosas for appetizers. But what caught my attention were some unique dishes reflecting the chef's creativity and training in French cuisine.
Kiran's has become one of my go-to places when seeking a pleasant dining experience on a special night out with someone close to me. From the moment you enter Kiran's, you are welcomed by friendly staff members and surrounded by beautiful decor that makes you feel right at home in this exceptional eatery.
6. Brenner's on the Bayou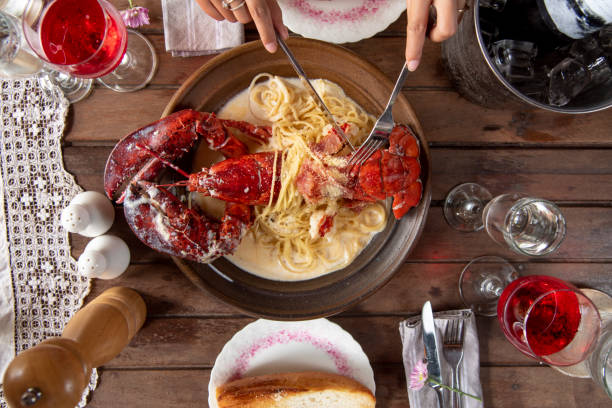 Brenner's on the Bayou is a fine dining restaurant tucked away at 1 Birdsall Street, Houston. On my visit, I found the interior to be elegant and sophisticated with fine china plates and artwork adorning the walls. This luxurious eatery offers an extensive wine list and a fantastic menu brimming with traditional American dishes.
Some of their signature dishes include prime rib, lobster, steaks, and handmade pasta. They also offer mouth-watering seafood options like blackened scallops and fried calamari. During my visit on a Sunday, they had live music playing during brunch hours which added to the overall charm.
With private dining rooms available for special occasions such as anniversaries or birthdays, Brenner's on the Bayou caters to all your needs. However, be prepared for a possible wait time since they don't accept reservations when busy.
7. The Capital Grille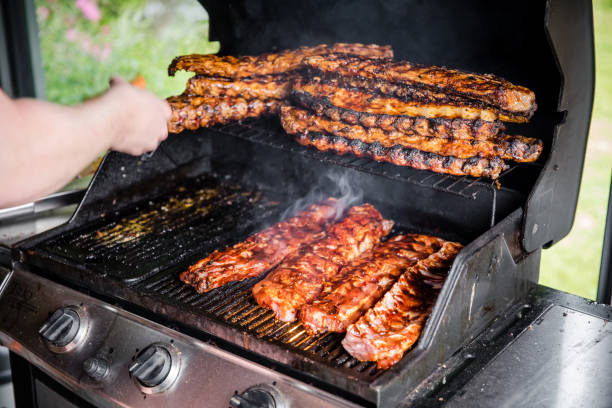 The Capital Grille is among the best fine dining restaurants in Houston, located on the top floor of Williams Tower Galleria at 77056 Westheimer Road. I had an opportunity to dine there and enjoy their diverse menu, ranging from appetizers to desserts, including seasonal specials, healthy alternatives, and a fantastic selection of side items.
As we dined in style with breathtaking views overlooking the city of Houston, we were treated to excellent entertainment options like live music and an outdoor patio area. Although The Capital Grille does come with a price tag, the experience was truly memorable.
For a more intimate setting, consider requesting a private table with a balcony offering spectacular views of Houston while sipping on some fine wine or champagne from their extensive bar selection.
8. Mastro's Steakhouse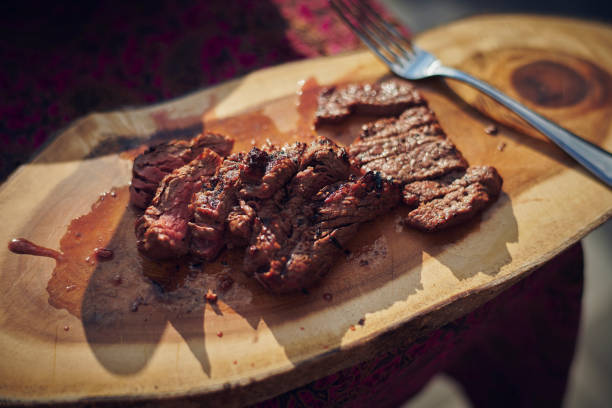 One unforgettable dining experience I had in Houston was at Mastro's Steakhouse. Known for its high-quality meals and reasonable prices, this classy restaurant lives up to its reputation by serving some of the city's finest steaks.
The stylish atmosphere and elegant décor make it suitable for any occasion, from anniversaries to business meetings. The menu at Mastro's offers an excellent variety of dishes that cater to diverse tastes.
My meal began with tasty appetizers like Australian Cold Water Lobster Tail and Colossal Shrimp Cocktail, followed by a selection of soups and salads freshly prepared daily. You can't go wrong with their classic Caesar or Iceberg Wedge salads.
9. Tony's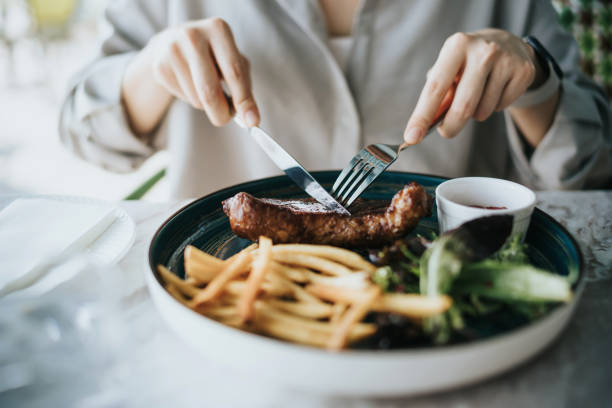 Dining at Tony's Restaurant in Houston was truly a remarkable experience. Located in the heart of the city, this fine Italian establishment offers an atmosphere that makes you feel welcomed and part of their family.
Though it is among the most expensive restaurants in Houston, every penny spent there is worth it for the impeccable service and top-quality cuisine served with flair.
During my visit to Tony's, I enjoyed a blend of traditional and contemporary dishes crafted with careful attention to detail. The seasonal menu featured exquisite Italian cuisine infused with a Texas twist – a perfect fusion! A few signature dishes like spaghetti with shrimp and veal chop Valdostana were unforgettable.
The burgundy walls and wood paneling gave the restaurant an intimate vibe, making it perfect for special occasions or romantic dinners.
10. Eddie V's Prime Seafood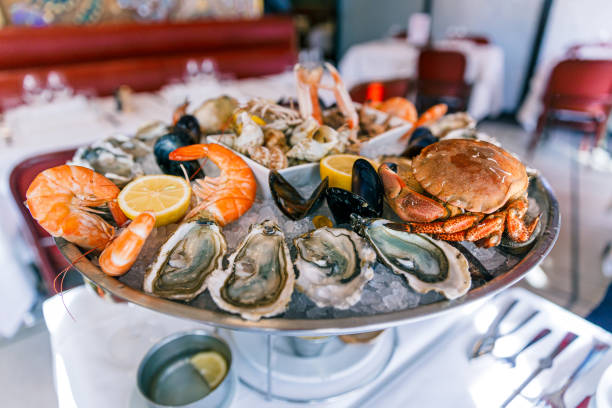 Eddie V's Prime Seafood is a must-visit restaurant when you're in Houston. Combining the freshest ingredients with a cozy atmosphere, this seafood restaurant offers an unparalleled dining experience. Located in the Galleria area, I was charmed by its classic yet modern ambiance.
There are four types of dining rooms to choose from, including a piano room, two private rooms, and an award-winning wine cellar. The ocean room is perfect for romantic date nights too!
During my visit, I explored their menu filled with appetizing dishes like cold shellfish towers, crab cakes, truffle fries, and lobster bisque. For the main course, I savored the wood-grilled filet mignon and Maine lobster tail with drawn butter.
For your next trip to Houston seeking a one-of-a-kind culinary adventure, be sure to check out Eddie V's Prime Seafood!