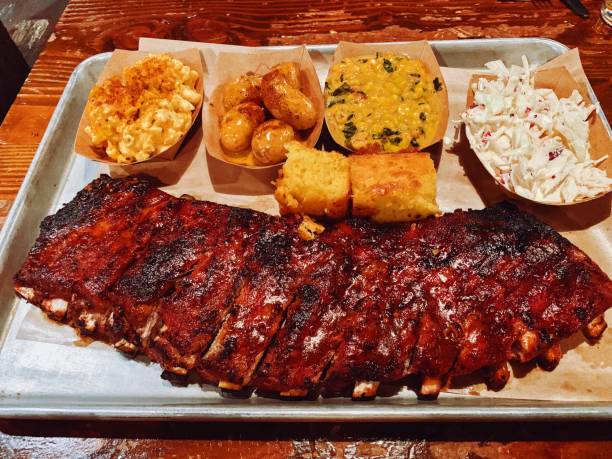 If you're someone who loves to indulge in fine dining experiences, or you're looking for a special place to celebrate a special occasion, you're in the right place.
In this article, we'll be exploring some of the most luxurious and expensive restaurants in the state of Michigan, and giving you a taste of what makes them so special. From upscale steakhouses to romantic waterfront dining, we'll cover a range of dining options that are sure to impress.
We know that when it comes to fine dining, price is often a factor, but we also believe that it's important to find restaurants that offer exceptional value for the money.
That's why we'll be highlighting not only the most expensive restaurants in Michigan but also the ones that deliver the highest quality food, service, and ambiance.
So, whether you're a foodie looking for a new culinary adventure or simply looking for a special place to celebrate, read on for our guide to the most expensive restaurants in Michigan.
Most Expensive Restaurants in Michigan
Here are 10 fancy restaurants in Michigan.
1. The Rattlesnake Club
The Rattlesnake Club is a fancy restaurant in Michigan that has amazing food and drinks. It sits next to the Detroit River, giving guests a beautiful view of the city skyline while they dine.
The menu offers American and French dishes made with high-quality ingredients from all around the world. The chefs at this eatery are very skilled and have worked in top restaurants before.
One of the things that makes this place special is its wine list, which includes many rare and costly wines. People who visit The Rattlesnake Club can expect great service from friendly staff members who know a lot about food and drinks.
This spot is perfect for those looking for a classy dining experience in Michigan.
2. Savant
Savant is a luxurious restaurant located in the heart of downtown Grand Rapids, Michigan. This dining spot offers Modern American cuisine with flavors inspired by countries around the world.
With over 1,000 different bottles to choose from, Savant's wine list is truly impressive. The inside of this restaurant is very elegant and features dark wood floors, white tablecloths, and big windows that let guests enjoy great views of the city.
Those who visit Savant can expect top-notch service and delicious food prepared by expert chefs. If you're searching for a fancy place to eat in Michigan that offers an exquisite dining experience and a diverse menu, Savant could be just what you need!
3. London Chop House
The London Chop House is an upscale dining spot in Michigan that serves both classic and modern British dishes. Expert chefs prepare the menu items with great care, making sure every meal tastes amazing.
The restaurant's inside is elegant and fancy, featuring white tablecloths and dark wood furniture to create a sophisticated atmosphere.
One reason why the London Chop House stands out among other eateries is its extensive wine list, filled with rare and pricey bottles from across the globe. Guests can also enjoy unique cocktails such as martinis and Manhattans.
This place is perfect for special nights out or romantic dinners for two when you want to experience fine dining in Michigan.
4. Prime and Proper
Prime and Proper is an upscale restaurant in Michigan that serves yummy food and fancy drinks. The menu changes often, but guests can usually find tasty items like Wagyu beef, lobster mac and cheese, and truffle fries.
The drink options are just as impressive, with creative cocktails and a great wine selection. While dining at Prime and Proper might cost a bit more than other places, it's worth visiting for special occasions or when you want to treat yourself to an unforgettable meal.
With mouth-watering food options prepared by skilled chefs, this restaurant provides a high-class experience for anyone searching for delicious fine dining in Michigan.
5. Eddie V's Prime Seafood
Eddie V's Prime Seafood is a top seafood restaurant in Michigan, where guests can enjoy a wide range of fresh and tasty seafood dishes. Some popular menu items include crab cakes, lobster bisque, and salmon tartare.
The atmosphere at Eddie V's is both elegant and comfortable, making it an inviting place for diners to have a memorable meal. Outstanding service is a priority at this restaurant, as the staff always goes above and beyond to make sure guests have an excellent dining experience.
For people who love seafood and want to try out some amazing dishes in Michigan, Eddie V's Prime Seafood should be on their must-visit list!
6. Fogo de Chao Brazilian Steakhouse
Fogo de Chao Brazilian Steakhouse is a special place to eat in Michigan, known for its rodizio-style service. In this unique dining style, servers bring skewers of grilled meats right to your table, so you can try many different kinds of tasty dishes.
Some Brazilian favorites include picanha (sirloin), fraldinha (bottom sirloin), and costela de boi (beef ribs). The all-you-can-eat meat option might be pricey, but it's worth it for the chance to taste these amazing dishes.
Once you've had your fill of savory meats, don't forget to leave some room for dessert! The chocolate mousse cake and papaya cream are popular sweet treats at Fogo de Chao.
7. The Whitney
The Whitney is a fancy restaurant located in the heart of downtown Detroit, Michigan. With its amazing American cuisine and unmatched wine list, The Whitney is perfect for enjoying a special evening with family or friends.
The prices reflect the high-end status of this dining spot, as appetizers start at around $15 and entrees range from $30 to $60. One thing that sets The Whitney apart is their six-course tasting menu featuring seasonal and locally sourced ingredients crafted by talented chefs into delicious dishes.
Moreover, the extensive wine list offers over 1,000 selections to choose from, providing many options for pairing with your meal. For those wanting a luxurious dining experience with exquisite food choices and fine wines in Michigan, The Whitney is an excellent choice!
8. Giovanni's Ristorante
Giovanni's Ristorante is an elegant restaurant in Novi, Michigan, renowned for its delicious Italian cuisine. Guests can enjoy mouth-watering dishes such as veal parmigiana, chicken marsala, and salmon piccata while sipping on selections from the extensive wine list.
The high-quality ingredients and expert preparation make the food at Giovanni's stand out among other dining options. The atmosphere at this restaurant is sophisticated, with attentive service that makes every guest feel special during their visit.
For anyone seeking a memorable meal featuring fine Italian dishes in Michigan, Giovanni's Ristorante should be at the top of their list!
9. Hyde Park Prime Steakhouse
Hyde Park Prime Steakhouse is a fancy dining spot in the heart of Detroit, Michigan, famous for its high-quality steaks, seafood, and wine selections.
The restaurant's beautiful atmosphere creates an unforgettable experience for guests looking to celebrate special occasions or simply enjoy an upscale night out with family and friends.
At Hyde Park Prime Steakhouse, they use only the finest cuts of meat that are aged to perfection, ensuring each meal tastes amazing. The attentive and knowledgeable staff provides top-notch service to make your visit truly memorable.
10. Fleming's Prime Steakhouse & Wine Bar
Fleming's Prime Steakhouse & Wine Bar is among the most expensive restaurants in Michigan, known for its prime beef cuts, fresh seafood, and extensive wine list.
Located in downtown Detroit, this elegant eatery attracts business professionals and celebrities alike. The average entrée costs around $45, and the dress code is business casual.
Fleming's offers a unique and luxurious dining experience that cannot be found at any other restaurant. They serve only the finest steaks hand-selected by their chefs, while their wine list includes many rare and vintage options to pair with your meal.
The refined atmosphere combined with impeccable service makes Fleming's Prime Steakhouse & Wine Bar a top choice for fine dining in Michigan!