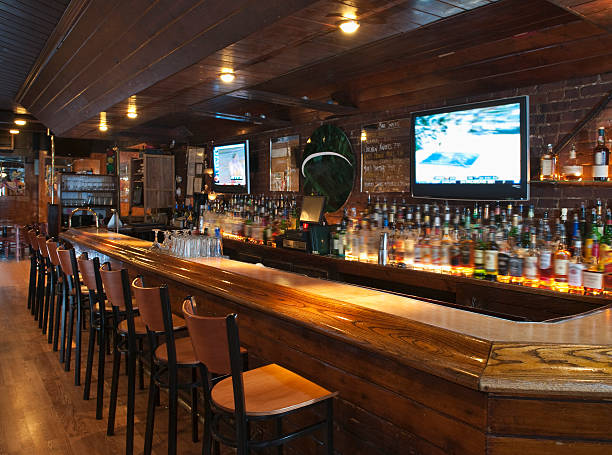 Masa, located at 10 Columbus Cir, is the most expensive restaurant in NYC with a cost of $585 per person. Despite the steep price, it offers a portion of exceptional quality food and service. The chef uses top-notch ingredients to create delicious dishes with unique flavors and precise presentation.
New York City is home to some of the world's most exquisite culinary experiences. For foodies, there's no shortage of options to indulge in the finest dining the city has to offer.
But, have you ever wondered where you can find the most expensive restaurants in NYC? Look no further because we've got you covered.
In this article, we'll be exploring the top five most expensive restaurants in NYC, from Michelin-starred establishments to elegant venues that provide a dining experience like no other.
We'll be taking a closer look at what sets these restaurants apart from the rest and what makes them worth the hefty price tag.
Whether you're a New Yorker looking for a special occasion spot or a tourist eager to splurge on an unforgettable dining experience, this guide will provide you with all the information you need.
Let's explore the luxurious world of the most expensive restaurants in NYC.
Most Expensive Restaurants in New York City
Here are the 10 fancy restaurants in NYC.
1. Masa
I recently visited Masa, one of the most expensive restaurants in New York City. It is nestled at 10 Columbus Cir and costs a whopping $585 per person.
At first, I thought the price was too high, but once I experienced the exceptional quality of food and service, it seemed worth every penny. The chef uses top-notch ingredients to create some of the tastiest dishes I've ever had.
The unique flavors and precise presentation make this dining experience truly unforgettable. This Japanese restaurant offers an exciting gastronomic adventure for those who can afford it.
2. Per Se
My friends and I decided to splurge on a meal at Per Se, another one of New York City's priciest restaurants. Located at 10 Columbus Circle, this fine dining spot charges $325 per person.
We were amazed by the breathtaking view and elegant ambiance that welcomed us upon arrival. The food was exceptional too – every dish was prepared with meticulous attention to detail, creating a harmonious blend of textures and flavors.
Per Se is known for its modern take on French cuisine combined with American influences. Each course not only tasted delicious but also looked like a work of art on our plates. The service team made us feel special throughout the entire evening, attending to our every need promptly.
3. Brooklyn Fare Kitchen
My favorite upscale restaurant in New York City is Brooklyn Fare Kitchen. Situated at 431 W 37th St, it costs $241 per person. At first glance, it seemed like a hidden gem amidst the city's hustle and bustle.
Stepping inside, I found a cozy yet modern space that set the tone for an intimate culinary journey. The dishes served showcased a perfect fusion of various cuisines with innovative twists. Every course took my taste buds on an adventure, leaving me eager for more.
The chefs at Brooklyn Fare Kitchen use only the finest ingredients to prepare their meals, ensuring each guest enjoys high-quality food with exceptional flavors.
In addition to the delicious menu offerings, the attentive staff made my visit memorable by providing top-notch service from start to finish.
4. Momofuku Ko
On my culinary quest to explore New York City's finest dining spots, I stumbled upon Momofuku Ko. Located at 8 Extra Pl, this trendy restaurant costs $163 per person. While it might seem quite pricey, the unforgettable dining experience makes it worth every cent.
The moment I entered Momofuku Ko, I was embraced by its warm and inviting atmosphere. With an open kitchen concept, I could witness the talented chefs skillfully preparing each dish.
Their innovative take on Asian cuisine truly impressed me as they brought new levels of excitement to traditional flavors. As each course arrived at our table, my friends and I marveled at the beautiful presentation and delightful taste combinations.
The staff members were attentive and friendly throughout the meal, making us feel right at home despite the upscale setting.
5. Le Bernardin
Le Bernardin is one of New York City's most prestigious restaurants. Situated at 155 W 51st St, the cost per person is $146, which might seem steep but once you taste their incredible dishes, it feels justified.
Le Bernardin specializes in seafood and boasts an exquisite menu crafted by skilled chefs. Each dish showcased fresh ingredients combined in ways that highlighted their natural flavors while adding a touch of innovation. The presentation was equally impressive, with every plate resembling a piece of art.
The ambiance inside this luxurious restaurant was elegant yet welcoming, making me feel comfortable as I enjoyed my sumptuous meal. The staff members were attentive and knowledgeable about each offering on the menu, enhancing my overall dining experience.
6. Daniel
One of my most memorable dining experiences in New York City took place at Daniel, an exquisite restaurant located at 60 E 65th St. Priced at $137 per person, it might seem expensive, but the quality of the food and service makes it well worth the cost.
Daniel is renowned for its contemporary French cuisine created by skilled chefs who use only top-quality ingredients. The dishes we tried were not only delicious but also beautifully presented to reflect their culinary artistry.
The elegant atmosphere inside Daniel was captivating, with sophisticated decor that exuded a sense of luxury. The staff members were attentive and professional throughout our meal, ensuring that all details of our experience were taken care of seamlessly.
7. L'Atelier de Joël Robuchon
Located at 85 10th Ave, this world-class dining spot comes with a price tag of $136 per person – but rest assured, it is worth every penny.
As I entered L'Atelier de Joël Robuchon, I was struck by its modern and sleek design that set the stage for an upscale culinary adventure. The menu featured contemporary French cuisine meticulously crafted by expert chefs who beautifully balanced flavors and textures in each dish.
One aspect I particularly enjoyed about this restaurant was the open kitchen concept that allowed me to observe the talented team preparing our meals. The dishes were not only mouthwatering but also impeccably presented as visual masterpieces.
The staff members were attentive and knowledgeable throughout our visit, making us feel well taken care of from start to finish.
8. River Café
During a recent trip to New York City, I had the pleasure of dining at River Café – an iconic restaurant with stunning views. Located at 1 Water St in Brooklyn, it costs $130 per person, but the enchanting atmosphere and delicious food make it worth every dollar.
River Café is nestled right by the waterfront, offering breathtaking views of Manhattan's skyline and the Brooklyn Bridge. The ambiance was romantic and elegant, perfect for a special occasion or an unforgettable date night.
The menu featured an array of contemporary American cuisine dishes prepared using only high-quality ingredients. Each plate that arrived at our table was beautifully presented, bursting with vibrant colors and amazing flavors.
The staff members were attentive, friendly, and well-versed in the menu offerings to guide us through our dining experience seamlessly.
9. Sasabune
Located at 401 E 73rd St, this eatery comes with a price tag of $130 per person. However, let me assure you that the quality and taste of their sushi are unparalleled.
Sasabune offers a traditional omakase-style dining experience where the chefs showcase their expertise by selecting and creating exquisite dishes for each guest. The sushi was prepared using only the freshest ingredients, which brought out an incredible depth of flavors in every bite.
What made my visit even more special was the intimate setting of the restaurant which allowed me to observe the skilled chefs at work as they crafted each piece of sushi with precision and passion.
The attentive staff members ensured our comfort throughout our meal while providing us with insightful explanations about each dish served.
10. Jean Georges
My culinary journey exploring New York City's finest restaurants led me to Jean Georges, a truly exceptional dining experience. Situated at 1 Central Park West, the cost per person is $127, but the delectable dishes and outstanding service make it worth every cent.
Jean Georges offers a sophisticated blend of French cuisine with American influences that showcases the skills of talented chefs who expertly craft each dish. The food was not only bursting with delightful flavors but also presented beautifully on our plates like pieces of art.
The ambiance within this luxurious restaurant was elegant and refined, making it an ideal spot for special occasions or simply indulging in world-class cuisine while in NYC. What stood out most during my visit was the attentive staff who catered to our every need with professionalism and grace.