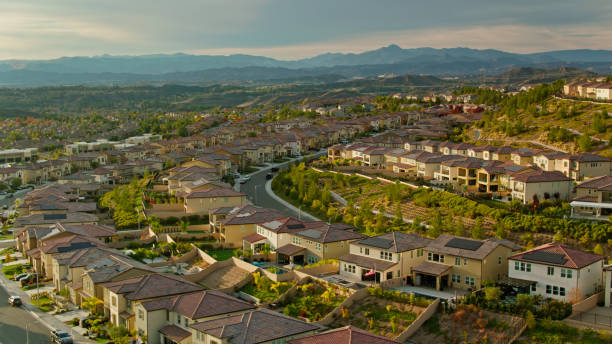 Are you looking to relocate to California or just curious about the state's wealthiest places? California is home to some of the most affluent neighborhoods in the country, each offering its unique blend of luxury, culture, and lifestyle.
But with so many options to choose from, it can be challenging to determine which are the wealthiest neighborhoods in California.
That's where we come in.
We've conducted in-depth research to create a comprehensive guide to the wealthiest cities in California. Our guide provides you with everything you need to know, from each city's median household income to its average home price, and other key factors that make it stand out.
Our aim is to help you make an informed decision about your next move or simply satisfy your curiosity about the most opulent neighborhoods in the Golden State.
So sit back, relax, and get ready to discover the most exclusive and affluent cities in California.
The 10 Richest Cities in California
1. Hillsborough
Hillsborough is a wealthy city in California where many rich people live. The average income for families here is around $250K, which makes it one of the top cities with high earnings.
Hillsborough has about 11,608 people living there and is known for being very safe. This city is close to San Francisco Bay Area and offers plenty of things to do like shopping and eating at nice restaurants.
Many big companies have offices nearby, including tech giants like Cisco Systems, Intel, and Samsung Electronics America as well as important drug makers like Amgen and Genentech.
If you want to live in a fancy place with lots of successful neighbors, Hillsborough might be perfect for you!
2. Woodside
Woodside is another rich city in California with a population of 5,320 and an average family income of $250K. It's located on the San Francisco Peninsula, just 25 miles south of San Francisco itself.
Nearby towns include Portola Valley, Menlo Park, and East Palo Alto. Woodside has great schools, and more than half the students go on to college after they graduate.
This town is known for its beautiful homes and lovely surroundings. Many technology executives from Silicon Valley live here because it's so close to their work.
The median price for a single-family home in Woodside is around $4.7M as of 2023; however, there are apartments and condos available too if you prefer renting instead of buying a house.
Living in Woodside means being surrounded by natural beauty while also enjoying the benefits of living near big cities like San Francisco!
3. Los Altos Hills
Los Altos Hills is a super-rich city in California with over 16,000 people living there. The average income for families is nearly $250K, and the average home price is about $5.6M. It's one of the most expensive places to live in the state, but it's also very beautiful and safe.
The town is located in San Mateo County and has around 7,000 residents. Los Altos Hills has lovely hills and amazing views that make it stand out from other places. Because of its high cost of living, including some of the highest property taxes in California, living here might not be easy for everyone.
However, if you want a quiet place close to both San Francisco and Silicon Valley where you can enjoy nature without losing access to city life, Los Altos Hills could be just what you're looking for!
5. Piedmont
Piedmont is a wealthy city in California with about 11,454 people living here. The median home price in this city is roughly $3M. It's located in the East Bay Area of San Francisco Bay Area, close to Oakland and Berkeley, which makes it very convenient for those who want to live near big cities.
This amazing town is known for being one of the most walkable neighborhoods in America and has been called one of the best places to live in California. Piedmont Avenue offers many upscale restaurants, like Chez Panisse, and shops that cater to residents' tastes.
Safety is important here too because Piedmont has a low crime rate and high education levels among its residents. People who live here have a strong sense of community, making it a great place for families looking for an affluent environment with plenty of amenities nearby!
4. Los Altos
Los Altos is a wealthy city in California, known for having many millionaires. The average income for families living here is about $235K, while the median home price stands at over $3.7M. This town can be found in San Mateo County, south of Palo Alto.
This upscale community boasts a high quality of life with lots of parks, golf courses, and shopping centers to enjoy. Many people who live in Los Altos work at tech companies nearby like Google or Intel since it's close to Silicon Valley.
The city has a diverse population that includes white and Asian residents, as well as many people born outside the United States. Los Altos has also been recognized by Money magazine as one of the best places to live in America.
If you're searching for an affluent lifestyle with easy access to technology jobs and great amenities, Los Altos could be your dream location!
6. Orinda
Orinda is a wealthy city in California, where families have an average income of around $231K. With beautiful scenery, great schools, and spacious homes on tree-lined streets, it's no wonder many people are drawn to this lovely town.
Orinda has about 75% of its residents holding at least a bachelor's degree, making it one of the most educated places in the country. Although it has a small-town feel, you can still enjoy being close to San Francisco and Silicon Valley thanks to its convenient location.
The town has many parks, trails, and open spaces for everyone to enjoy various recreational activities. The Orinda Community Center offers after-school programs for kids and summer camps too! Adults can take part in fitness classes like yoga and Zumba at the center.
Living in Orinda means enjoying natural beauty while still having easy access to all that big cities have to offer!
7. Saratoga
Saratoga is a wealthy city in California where families have an average income of around $201K. With a population of 31,084, it's been ranked as one of the best places to live in the United States. Located between Los Gatos and San Jose, Saratoga offers beautiful neighborhoods like Briarwood and Westridge.
Residents in this city can enjoy excellent public services such as well-maintained parks, top-notch schools, libraries, fire stations, and police stations. The award-winning parks department provides fun activities like golfing, swimming, tennis, and community events for everyone to enjoy.
In the past, Saratoga was home to many fruit orchards but has since become a hub for high-tech companies like Yahoo!, Oracle Corporation, and others. If you're looking for an affluent lifestyle with access to fantastic amenities and job opportunities nearby, Saratoga could be your ideal place to call home!
8. Palos Verdes Estates
Palos Verdes Estates is a wealthy city in California where families have an average income of about $198K. It's one of the safest places in Los Angeles County, with violent crime rates much lower than the national average. This beautiful coastal community offers access to some of the best schools around.
Being close to attractions like Malibu's Getty Villa and stunning beaches make Palos Verdes Estates a popular spot for vacations too. Many homes here boast breathtaking coastal views so that you can enjoy nature at its finest.
Residents have plenty of outdoor activities to choose from, such as hiking trails, biking paths, tennis courts, swimming pools, and golf courses. When it comes to shopping and dining options, there are upscale boutiques and gourmet restaurants as well as farmers' markets and coffee shops for more casual outings.
9. Palos Verdes Peninsula
Palos Verdes Peninsula is another wealthy city in California where families have an average income of around $195K. This area is home to some super expensive real estate; the median home price here is around $1.2M and has been growing over the years.
Located just south of Los Angeles County, Palos Verdes Peninsula offers a fantastic beach lifestyle while maintaining a safe and peaceful environment away from the bustle of big cities. The peninsula's breathtaking ocean views, rugged cliffs, coastal caves, and bluffs make it a truly scenic place to live.
Plus, there are no freeways running through this area, so it's quieter and more serene than other parts of Los Angeles County. If you're searching for an affluent community that combines seaside living with natural beauty and tranquility, Palos Verdes Peninsula might be the perfect spot for you!
10. San Carlos
San Carlos is a wealthy city in California where families have an average income of about $190K. Home to many high-tech companies, a large portion of the population works in Silicon Valley. Since 1980, the population has grown from around 24,710 people to about 29,747 in 2022.
Situated between San Francisco and San Jose, San Carlos is part of the vibrant Silicon Valley region. This unique location allows residents to enjoy all that Silicon Valley has to offer while maintaining a charming small-town atmosphere.
Getting around is easy thanks to major highways like U.S. 101, Interstate 280, and California 82 close by. If you're seeking an affluent lifestyle with convenient access to technology jobs and wonderful amenities in a charming setting, San Carlos could be just what you're looking for!