Are you interested in discovering the most prosperous cities in Maryland? Whether you're a curious resident or a potential newcomer, understanding the economic landscape of Maryland's cities can be valuable information for decision-making.
In this post, we'll explore the top five wealthiest cities in Maryland based on recent data from the US Census Bureau. Maryland is a state that prides itself on its diverse economy and high standard of living.
But, as in any state, some cities have a more significant concentration of wealth than others. We'll also dive deeper into the factors that contribute to the prosperity of these cities, such as their dominant industries, job opportunities, and educational attainment.
By the end of this post, you'll have a comprehensive understanding of Maryland's wealthiest places and the unique qualities that make them stand out.
Let's take a closer look and discover the economic powerhouses of Maryland!
Richest Cities In Maryland
Here are the 10 most affluent neighborhoods in Maryland.
1. Poolesville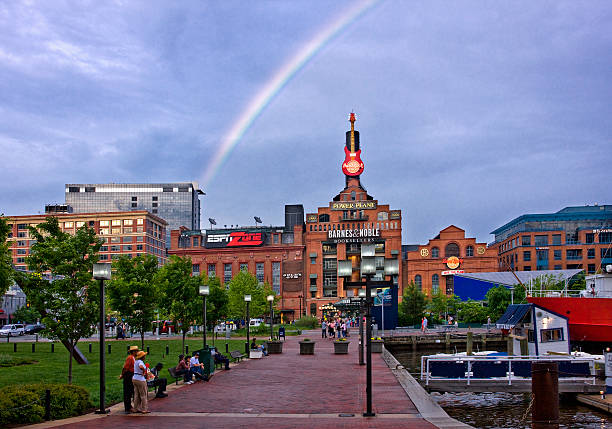 Poolesville is a wealthy town in Maryland with a high median household income of $184K. This charming place has around 5,295 residents and offers strong public schools, making it perfect for families.
Poolesville is known for its lovely parks and fun activities like the Poolesville Golf Course. Living here might be expensive since the average home value is $618K, but many people believe it's worth it because of the safety and quality of life.
The town also tells stories from the past through historical monuments like Seneca Quarry. So, Poolesville might be an excellent choice for those who want to live in an affluent community filled with friendly folks and beautiful surroundings.
2. Mount Airy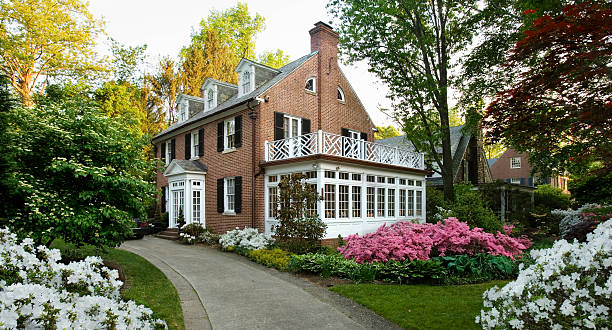 Mount Airy is a wealthy city in Maryland with a median income of $125K. About 9,439 people live here, enjoying the town's parks, close community, and various cultural opportunities.
Its location near Washington D.C. makes it attractive for those wanting to be close to the action without living in crowded areas. Mount Airy has something for everyone – from young families to working professionals – thanks to its diverse environment and numerous activities.
The city's high-quality schools and clean surroundings make it an ideal place to work, play, and raise a family while enjoying all that this prosperous community has to offer.
3. Bowie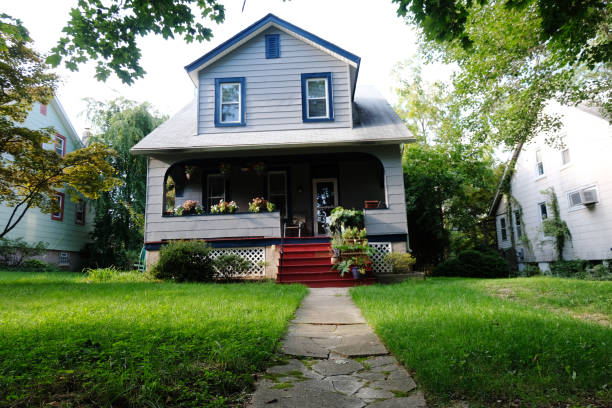 Bowie is a wealthy city in Maryland, situated in Prince George's County. It has a median household income of $117K per year and ranks as the 3rd richest city in the state.
The median home price is $475K, and it has a cost of living index of 128.5. Bowie's highly-rated public schools attract families to this area while working professionals appreciate easy access to Washington D.C., Baltimore, and Annapolis via bus service or commuter MARC train.
The city also hosts exciting annual events like the Bowie International Festival and Fourth of July Concert and Fireworks Display. With its diverse population and plenty of opportunities, Bowie makes an excellent choice for those seeking a high standard of living in Maryland.
4. Rockville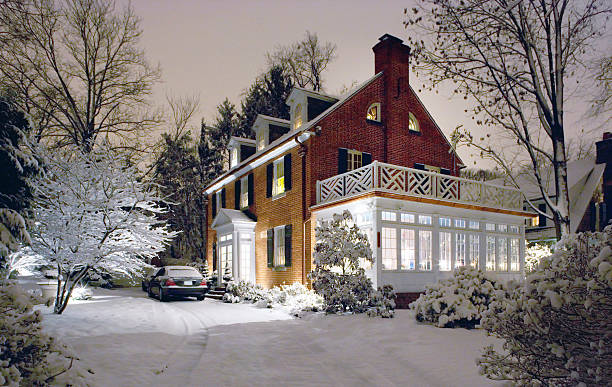 Rockville, one of Maryland's richest neighborhoods, boasts a median household income of over $112K. Its population benefits from a high concentration of science, engineering, and tech jobs due to the city's proximity to Washington D.C., attracting many young professionals.
With a median age of 38.7 years and big companies like Lockheed Martin Corporation and Coventry Health Care Inc., Rockville offers its residents numerous job opportunities.
The healthcare industry is also prominent here with establishments such as Suburban Hospital and Shady Grove Adventist Hospital. So, living in Rockville means being surrounded by well-educated people working decent jobs while enjoying excellent services and amenities within this prosperous community.
5. Chesapeake Beach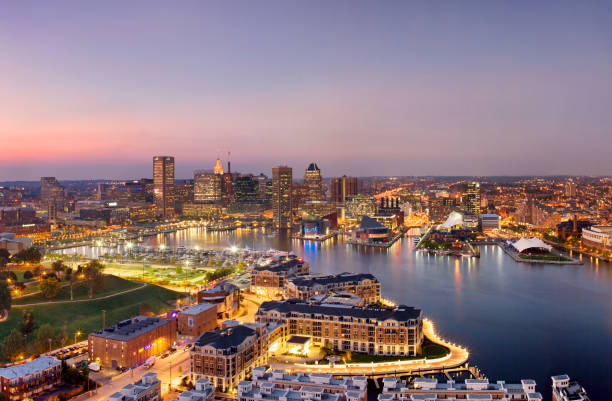 Chesapeake Beach is an affluent town in Maryland, with a median household income of $111K. This resort town caters to a diverse population, from young families to retirees, offering a family-friendly atmosphere and hosting events like free summer concerts and the annual oyster festival.
With stunning views of the bay, top-notch restaurants, and hotels attract residents and visitors alike. The average monthly rent is $1,300 in Chesapeake Beach; however, many renters choose to purchase their own homes as soon as they can afford them.
For those interested in living by the water in a vibrant community that also provides excellent schools and facilities, Chesapeake Beach could be your dream destination.
6. Walkersville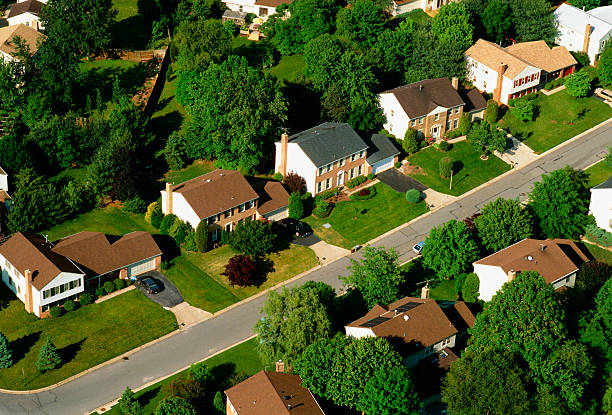 Walkersville is an affluent town in Maryland known for its high-quality schools and skilled workforce. The award-winning public schools draw many families to this community, which has experienced strong job growth in recent years.
However, there may be some signs of economic slowdown as tourism, a significant contributor to the local economy, faces challenges due to increasing gas prices and stricter access rules for state parks.
Despite a higher cost of living compared to other Maryland towns, Walkersville residents enjoy lower living expenses than those in nearby cities like Baltimore and Annapolis. This thriving community offers a great balance between small-town charm and urban convenience.
7. Bel Air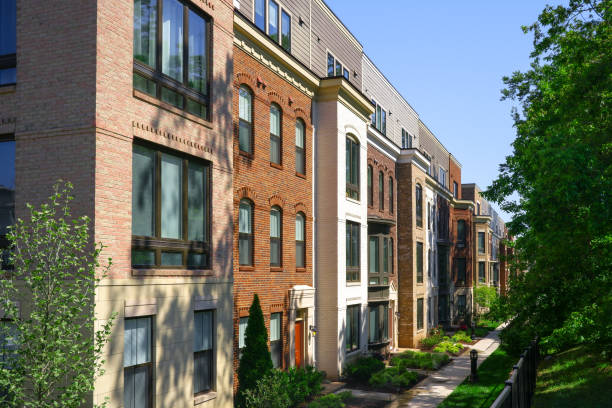 Bel Air, a wealthy town in Maryland, has a median household income of $101K. It is home to around 10,071 residents and situated in Harford County.
Known for its historical homes and horse farms, this quiet neighborhood attracts young people seeking a peaceful environment. Many Bel Air residents commute to Baltimore or Philadelphia but most work in the growing retail and service industry of the town itself.
With over 30 parks and a wide range of recreational activities, this affluent community serves as an excellent weekend escape for city dwellers as well as visitors looking for relaxation in Maryland's lovely countryside.
8. Cheverly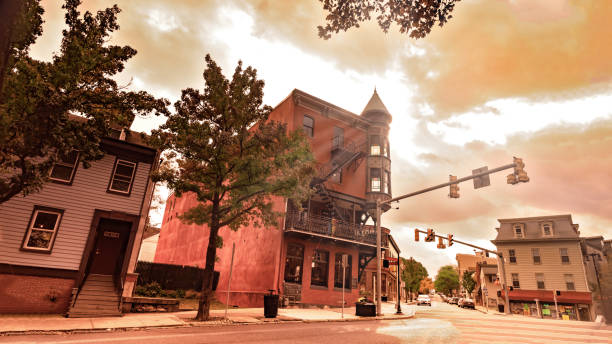 Cheverly is a prosperous town in Maryland with a median household income of more than $99K.
Known for its diverse population, this town was founded in 1918 by African Americans to challenge segregated housing, and it continues to be an inclusive community where middle-class families from all backgrounds can afford homes with yards.
Despite being part of the Washington metropolitan area, Cheverly maintains its small-town charm with amenities like parks, a post office, and a swimming pool loved by residents.
The town's unique history and commitment to racial integration make it an appealing choice for those looking for both financial prosperity and rich cultural diversity in Maryland.
9. La Plata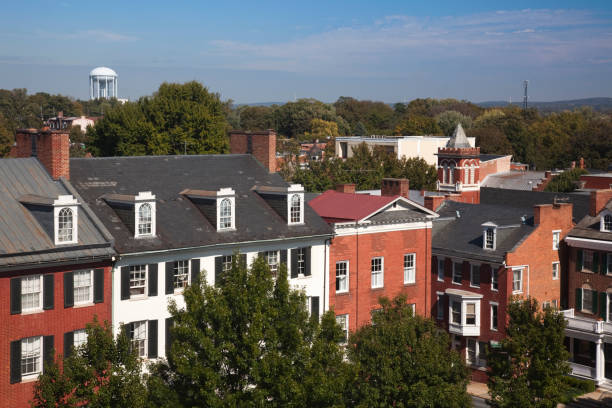 La Plata is a wealthy town in Maryland, featuring a median household income of $95K and a median home value of $444K. Home to several state and county buildings, such as the Charles County Circuit Courthouse, this small town offers numerous activities for its residents.
La Plata's proximity to Washington D.C., Andrews Air Force Base, and major highways makes it great for commuters. Additionally, the town boasts over 40 acres of parks and recreational areas for everyone to enjoy.
A popular event in La Plata is the annual Christmas parade that attracts thousands from across southern Maryland. This centrally-located town provides an ideal balance for commuters working in Washington D.C., Baltimore, or Annapolis while enjoying nearby Chesapeake Bay beaches.
10. Glenarden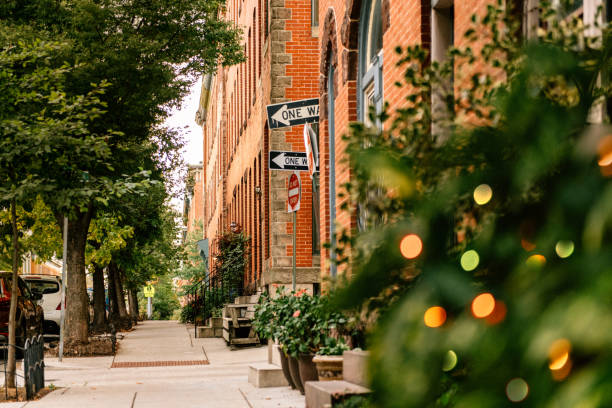 Glenarden is a prosperous city in Maryland, featuring a median income of $88K. With just 6,137 residents and located 14 miles from Washington, D.C., it offers easy access to major highways.
It's also one of the state's youngest communities with a median age of 40.1 years. Although Glenarden might not have the same entertainment options as larger cities, its short commute to Baltimore and Washington, D.C., provides residents with the best of both worlds.
The median home value in Glenarden is $365K – lower than the state average – making it an attractive place for families seeking home ownership in a comfortable and thriving environment.