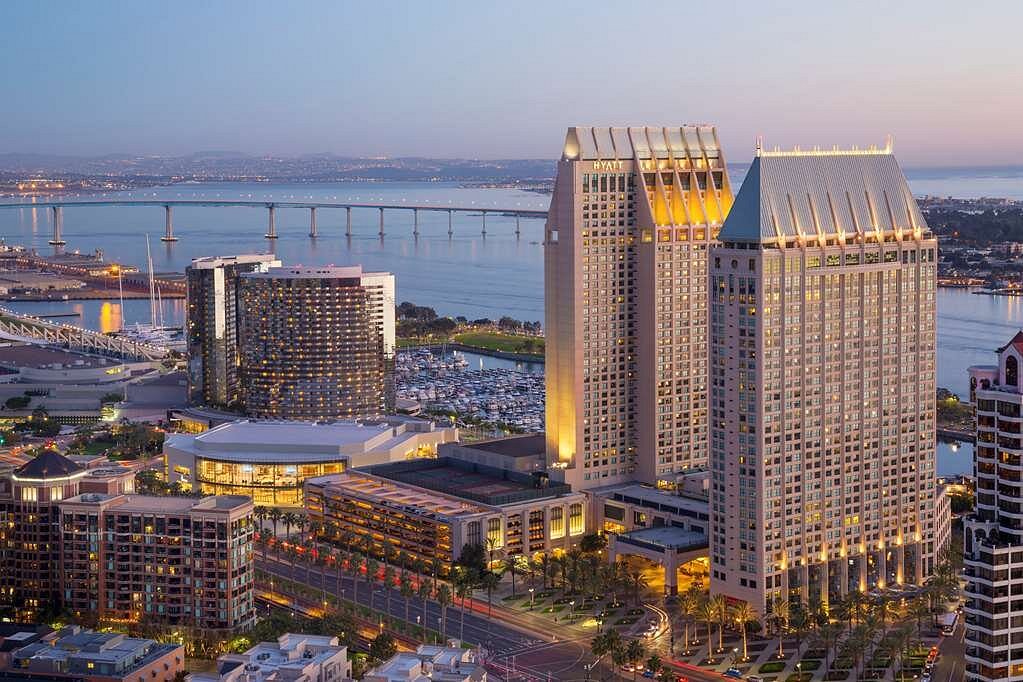 San Diego hotels are expensive due to the city's popularity as a travel destination increasing demand for accommodations near tourist attractions and beaches. High operation costs, advertising expenses, and additional taxes also contribute to pricing. Luxury amenities offered by many hotels further raise rates.
San Diego is a wonderful city with many attractions and picturesque shorelines. Its pristine beaches, amusement parks, museums, and mouth-watering gastronomy attract tourists from around the world every year.
However, visitors often question why San Diego hotels are so expensive compared to other tourist-friendly destinations. If you're planning a trip to this stunning city but feel wary of its high hotel prices, then worry no more!
This blog post is here to address your concerns and provide an in-depth analysis of why San Diego hotels can be pricey. We will explore various factors such as location, amenities, demand, seasonality, taxes, and fees that contribute to high hotel prices in San Diego.
Let's dive in!
10 Reasons Why San Diego Hotels Are So Expensive
1. San Diego Is a Popular Travel Destination
San Diego's status as a popular travel destination significantly contributes to the high price of its hotels. With its beautiful coastline, year-round pleasant weather, and numerous attractions, the city draws millions of tourists every year.
For instance, the world-renowned San Diego Zoo and SeaWorld entice visitors with their unique exhibits and thrilling experiences. This consistent influx of tourists creates a high demand for accommodation in the area.
Hoteliers can charge more for their rooms since travelers are willing to pay a premium to enjoy everything that San Diego has to offer. The abundance of appealing attractions combined with the area's natural beauty ensures that there is never a shortage of visitors seeking lodging in this coastal paradise.
2. Proximity to Major Attractions and Prime Coastal Location
Many lodging establishments are situated near key points of interest such as Balboa Park, the Gaslamp Quarter, or the USS Midway Museum, making them incredibly convenient for tourists who want to explore these attractions without traveling far.
Additionally, numerous hotels boast stunning ocean views and direct access to beautiful beaches like La Jolla Cove or Coronado Beach. For example, the iconic Hotel del Coronado offers unparalleled beachfront accommodations with a luxurious atmosphere that entices guests willing to pay extra for its prestigious setting.
Thus, hoteliers can command higher rates because visitors often prioritize convenience and exceptional locations when choosing where to stay during their vacation in this vibrant city.
3. Advertising and Marketing Costs
In order to stay competitive in a saturated market, hotel owners invest heavily in promotional activities like online advertising, magazine placements, and sponsored content on social media platforms.
For example, the luxurious Fairmont Grand Del Mar may collaborate with travel influencers to showcase their amenities and picturesque surroundings on Instagram or YouTube, attracting potential guests who are willing to splurge for an upscale experience.
These marketing strategies help hotels stand out among competitors but also add to their operational expenses. They need to recoup these costs by charging higher room rates, ultimately leading to more expensive accommodations for visitors seeking a memorable stay in this sought-after destination.
4. Higher Taxes and Fees Imposed on Hotel Guests
Local and state governments often levy additional taxes on lodging establishments, which are then passed onto the guests staying at these hotels.
For instance, in San Diego, a Transient Occupancy Tax (TOT) is collected from visitors who stay less than 30 days at any local accommodation facility. Moreover, some hotels also charge resort fees or destination fees that cover services like Wi-Fi access, pool use, or fitness center access.
These extra charges can significantly increase the total price of a hotel stay for tourists visiting San Diego. As taxes and fees rise to fund city initiatives or services, visitors may find themselves paying even more for their accommodations in this popular tourist hub.
5. High Operations Costs
Running a hotel in such a sought-after location comes with various expenses, including staff salaries, utilities, maintenance, and insurance.
Moreover, the competitive job market in this thriving city often necessitates offering attractive employee benefits to retain skilled workers, which adds to operational costs.
An example of high operations costs can be observed in luxury hotels that provide an array of amenities such as spas, fine dining restaurants, and meticulously landscaped grounds – all requiring considerable upkeep and staffing.
To cover these expenses and maintain profitability, hoteliers must charge higher rates for their rooms and services, resulting in pricier accommodations for travelers visiting San Diego.
6. Limited Hotel Supply Compared to Demand
Limited hotel supply compared to the high demand for accommodations in San Diego is another reason behind the expensive rates. With a consistent flow of tourists and business travelers, there is a constant need for lodging options within the city.
However, finding suitable land and obtaining permits to construct new hotels can be challenging due to space constraints and strict regulations enforced by local authorities.
For instance, in popular areas like La Jolla or downtown San Diego, there may be limited vacancies at peak times which leads to increased competition among visitors booking rooms.
This tight market allows hoteliers to charge premium prices since available accommodations are scarce compared to the number of people seeking a place to stay during their visit.
7. Luxury Accommodations and Amenities
Opulent establishments like the InterContinental or The Pendry cater to discerning travelers by offering lavish rooms, fine dining experiences, and top-notch facilities such as rooftop pools or upscale spas.
These high-quality amenities often require considerable investment in design, maintenance, staffing, and overall guest experience.
For example, a hotel may employ a renowned chef for its signature restaurant or collaborate with prestigious designers to create unique interiors that exude sophistication.
To justify these expenses and maintain an elite status within the industry, luxury hotels charge premium rates for their exclusive offerings.
8. Proximity to Major Business Centers
The city is home to several thriving industries, including biotechnology, defense, and information technology, which attract numerous business travelers throughout the year.
Many hotels are strategically located near key commercial hubs or convention centers to cater to this specific clientele who often require convenience, quality accommodations, and state-of-the-art facilities for meetings and events.
For instance, Marriott Marquis San Diego Marina is situated just steps away from the San Diego Convention Center, making it an ideal choice for professionals attending conferences or trade shows.
Due to their prime locations and tailored offerings for business travelers, these hotels can command higher prices since guests prioritize efficiency and comfort during their work-related stays in this bustling metropolis.
9. Destination for Conventions and Conferences
The city boasts impressive facilities like the San Diego Convention Center, which hosts numerous high-profile events throughout the year, drawing thousands of attendees from various industries.
These gatherings create an increased demand for accommodations near convention venues, leading to a surge in hotel bookings during event periods.
For example, during major annual events such as Comic-Con International or scientific conferences, hotels in downtown San Diego often experience a spike in occupancy rates due to their convenient location for these large-scale gatherings.
With this influx of visitors seeking lodging during specific dates, hoteliers have the opportunity to charge premium prices for their rooms and capitalize on the heightened demand created by popular conventions and conferences taking place within their city.
10. Strong Economy and Business Travel Demand
With a thriving economic climate that includes diverse industries such as biotechnology, telecommunications, and tourism, San Diego attracts numerous professionals seeking opportunities or conducting business transactions.
This steady stream of business travelers requires quality accommodations with specialized services tailored to their needs, such as meeting rooms, efficient transportation options, and networking spaces.
To meet this demand, hotels invest in providing an exceptional experience for these guests who often have allocated budgets for lodging expenses.
For example, upscale establishments like the Omni San Diego Hotel or Manchester Grand Hyatt offer well-equipped meeting facilities and convenient access to major corporate hubs catering specifically to visiting professionals.