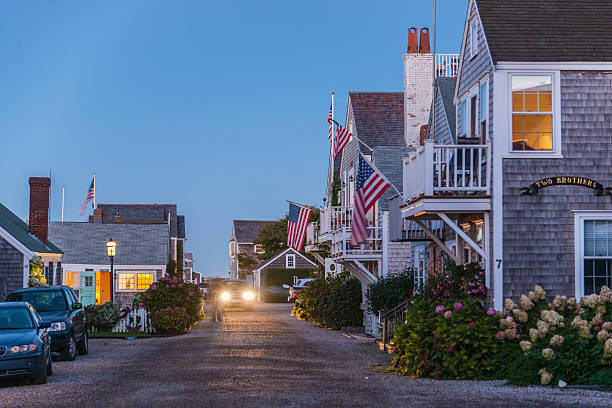 Are you looking for the best affluent places to live in Massachusetts? Do you want to know which cities in the state are the wealthiest and most prosperous? If yes, then you've come to the right place!
In this post, we'll be exploring the top 10 wealthiest towns in Massachusetts. We'll be looking at their median household incomes and average home values to determine which towns are the most affluent.
We'll also be sharing some insights into what makes each town unique, including schools, local attractions, and community events.
Whether you're a young professional looking to start a family or a retiree seeking a peaceful community, you'll find something of interest in this post. We hope that by the end of it, you'll have a better idea of which town in Massachusetts is the best fit for you.
Let's explore the wealthiest towns in Massachusetts together!
Richest Towns in Massachusetts
Here is a list of the richest neighborhoods in Massachusetts
1. Weston
Weston is the top wealthiest town in Massachusetts, with a population of over 11,000 people. The residents enjoy a high average income of around $105K per capita.
This beautiful town is well-known for its luxurious lifestyle and excellent schools. You can find attractive homes here with an average price of about $2M, making it an ideal place for families who can afford the high cost of living.
One reason many people choose to live in Weston is its safe neighborhoods and low crime rates. The town offers various outdoor activities like parks and hiking trails that everyone can enjoy.
It also boasts top-rated schools which offer quality education for children growing up in the area. Weston's charm comes from its stunning landscapes, rich history, and wonderful community events that bring people together throughout the year.
2. Dover
Dover is a charming town in Massachusetts known for being one of the wealthiest places to live, with nearly 6,000 residents. The average household income in Dover is about $188K per year, which means that most families can afford an upscale lifestyle. With lovely antique shops and art galleries, Dover attracts tourists who appreciate its quaint appeal.
One popular event for locals and visitors alike is the annual Dover Days Festival. This delightful celebration showcases the town's rich history and fosters a strong sense of community among residents. Another reason why people love living in Dover is its ranking as one of the most romantic destinations in Massachusetts by several online publications.
The median family income in this picturesque town stands at $194K while property taxes are lower than in other parts of the state. However, living costs tend to be higher than national averages. Despite that fact, low crime rates and top-notch municipal services such as parks and athletic fields make this enchanting gem worth considering for relocation or raising a family.
3. Sherborn
Sherborn is a small, affluent town in Massachusetts known for its high median household income of about $173K. With a population of around 4,200 residents and the majority of families having working householders, Sherborn boasts an impressive 89% employment rate. The town's successful community members often work in management, business, science, or arts occupations.
Education plays a significant role in Sherborn as well. Approximately 12% of the population has earned a bachelor's degree or higher. This focus on learning contributes to the town's sophisticated atmosphere and top-notch schools.
The average per capita income in Sherborn is around $83K and with a low poverty rate of only 1.3%, living conditions are comfortable for most residents. This wealthy town is an ideal place for people seeking excellent job opportunities while enjoying the many perks that come with residing in such an upscale area.
4. Brookline
Brookline is a bustling town in Massachusetts, situated in Norfolk County and part of the Boston metropolitan area. As the fourth wealthiest community in the state, it has a high median household income of about $160K. Its population of over 58,000 residents enjoys an impressive average per capita income of around $78K.
Families living in Brookline often benefit from dual incomes, which helps maintain their comfortable lifestyles. A significant contributing factor to this affluent environment is the top-rated Brookline public school system that offers excellent educational opportunities for children.
The town exhibits a strong sense of community by providing various amenities and activities for all ages to enjoy. Additionally, its proximity to Boston allows easy access to job opportunities and cultural attractions. Given its desirable location and exceptional schools, Brookline is undoubtedly one of Massachusetts' wealthiest towns where families can thrive while enjoying all the advantages that come with residing in an upscale neighborhood.
5. Newton
Newton is a lively city in Massachusetts, ranking as the fifth wealthiest town with a median household income of around $223K. With a population of over 78,000 residents, Newton is full of opportunity and prosperity. The median family income stands at $164K, and the average home value in this affluent area is about $1.1M.
Men in Newton earn an average income of approximately $93K per year, while women make close to $65K annually. The per capita income for this thriving community is around $73K. Despite these high incomes, some families still experience financial hardship – about 2% live below the poverty line.
Known for its wealthy neighborhoods like Chestnut Hill and Newton Lower Falls, the city boasts one of the safest environments in Massachusetts. Located just fifteen miles from downtown Boston, Newton offers easy access to job opportunities and cultural attractions while providing an exceptional quality of life for its residents.
6. Lexington
Situated in Middlesex County, Lexington is a thriving town in Massachusetts with over 22,000 residents. Known for being one of the state's wealthiest communities, it has a high median household income of around $171K – well above Massachusetts' average income.
The town boasts a robust workforce with a vast majority employed in management positions and various professional sectors.
Lexington offers excellent opportunities across industries like business and financial operations, as well as healthcare practitioners and technical occupations. With innovative companies operating in the area, about 26% of residents work in management, business, science or arts professions.
The town's idyllic location near Greater Boston provides easy access to job possibilities while retaining its serene atmosphere. Lexington is not only known for its prosperity but also offers top-ranked schools that attract many families seeking an exceptional education for their children.
7. Concord
Concord is a picturesque town in Massachusetts, renowned for its natural beauty and rich history. As one of the wealthiest communities in the northeast, it boasts a high median household income of about $159K and a median family income of approximately $187K.
With over 17,000 people residing here, this charming town has much to offer families searching for financial stability and an outstanding community.
Proudly standing as one of the most educated towns, Concord hosts four academic institutions: North Central College, Concord Academy, Marian Court College of Nursing, and Marian Court College of Pharmacy.
These esteemed schools contribute to the town's reputation for providing exceptional educational opportunities. Families who choose to call Concord home can enjoy various amenities like top-ranked public school systems, parks perfect for outdoor activities, and beautiful historic sites that celebrate its storied past.
Combining prosperity with culture and education makes this thriving town an alluring destination for anyone seeking personal growth and success within their community.
8. Belmont
Belmont is a prosperous town in Massachusetts, ranking as the eighth wealthiest community in the state. Home to over 26,000 residents, Belmont's median family income is approximately $163K while households enjoy a median income of about $142K. Just ten miles west of Boston, this lovely town is part of the Greater Boston area.
In Belmont, you will find beautiful homes with an average price of around $807K and rental prices averaging at $2.8K per month. The town offers excellent schools and has a flourishing business community that attracts professionals from various fields.
Employment sectors such as professional services and healthcare contribute significantly to the prosperity of Belmont. Major employers include Partners HealthCare System Inc., Novartis Corporation, Lirio Group, and CareGroup Healthcare System.
Belmont residents take great pride in their picturesque surroundings and a strong sense of community; living here offers not just financial stability but also a high quality of life for families seeking both luxury and comfort within their neighborhood.
9. Carlisle
Carlisle is a quaint town in Massachusetts known for its affluence and high quality of life. With a population of around 5,200 residents, the community enjoys a median household income of about $116K and an impressive median family income of approximately $145K. These figures are well above state averages, contributing to Carlisle's reputation as one of the wealthiest towns in Massachusetts.
Not only do residents have access to high incomes and comfortable living conditions, but this town also has one of the lowest unemployment rates in the country – ensuring job opportunities are readily available for many citizens. A staggering 35% of adults have earned advanced degrees or higher education qualifications, making Carlisle among the most educated towns in the state.
The per capita income sits at around $70K while poverty remains low compared to national levels. In this charming town with excellent job prospects and thriving educational institutions, families can enjoy both financial security and personal growth surrounded by the natural beauty that complements their upscale lifestyles.
10. Wellesley
Wellesley is a vibrant town in Norfolk County, Massachusetts, bordering Boston and Newton. With a population of nearly 29,000 people, it boasts a high median family income of about $142K and an above-average percentage of households with incomes of around $126K.
The town's residents have accumulated over $7 billion in total assets. Living conditions are comfortable for most Wellesley inhabitants as only 6% live below the poverty line – well below national averages. The flourishing business community offers numerous job opportunities while the excellent public school system ensures quality education for children.
Wellesley is home to stunning real estate options with high homeownership rates and low vacancy rates, indicating strong demand for houses in this area. Although the town has a higher-than-average tax burden on its citizens and an elevated cost of living compared to similar-income regions, it remains an attractive place to reside thanks to its accessibility, exceptional schools, and natural beauty.